Facilities & MRO
Tools and parts. Bins and beams.
Label them fast – with labels that last.
You're not labelling for looks. You're labelling to find parts and tools faster, to track inventory and assets more effectively, and to keep coworkers productive and safe. What's more, you don't have lots of time to spend labelling – and you have no patience for relabelling when labels don't stick.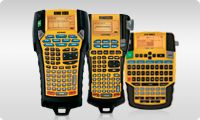 Bring instant order to your tool crib, parts shop, stock room or shop floor
With DYMO Rhino
TM
labelling tools you can create exactly the labels you need for asset tracking, inventory control, tool cribs, equipment buckets and more – in a lot less time, and with a lot less guesswork and frustration than with any other labeler on the market.
Learn More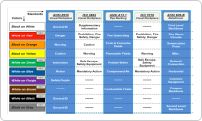 Make time and S.P.A.C.E for colour coding – it's important
Color coding is becoming increasingly important in industrial, commercial and telecom environments.
Learn More