OUR COMMITMENT TO SUSTAINABILITY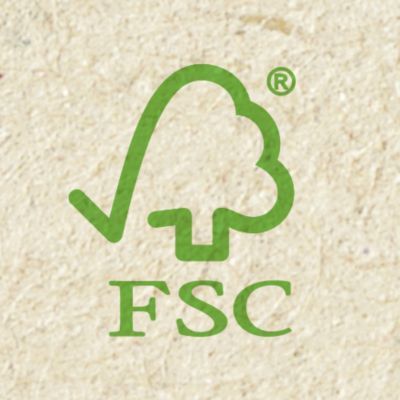 Forest Stewardship Council®
DYMO® paper products are FSC Mix meaning that these products are made of material from well-managed, FSC®-certified forests and other controlled sources.
The Forest Stewardship Council® (FSC®) is a global, non-profit organization dedicated to the promotion of responsible forest management worldwide.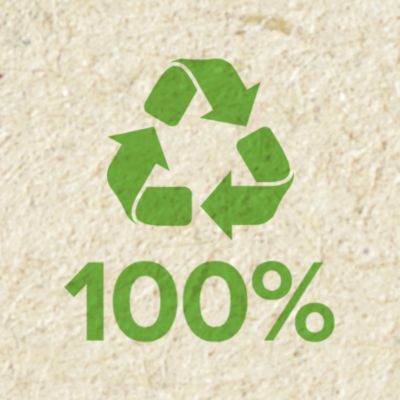 100% Post-Industrial Waste
DYMO® plastic external cassettes are made from 100% recycled material.
Our materials come from scrap materials created by manufacturers that were destined for disposal. These scraps are then processed and reused to create our label cassettes.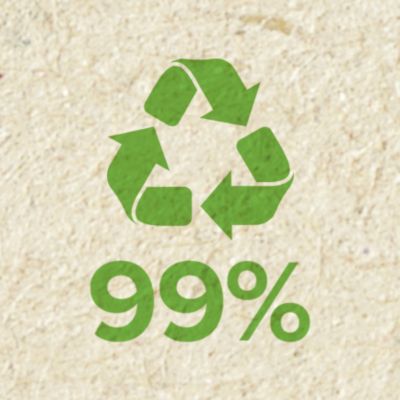 99% Post-Consumer Waste
DYMO® cardboard sleeve and box label packaging is made from 80% recycled material, while DYMO® plastic blister label packaging is made from 60% recycled material.
Our materials have been diverted and recovered from consumer waste materials that were destined for disposal and are now reused to create our packaging.
---
WHAT WE'RE DOING

Energy Consumption
We reduced energy consumption at our factory¹ by 27%3 through modernised and more efficient machinery and production processes. We also upgraded to long-lasting LED lighting, lowering the carbon footprint of every label we produce.
Sustainable Materials
Over 40% of DYMO® products are produced1 using water-based adhesives2, which utilise considerably fewer chemical ingredients, making DYMO® products more pleasant in their odour and safer for consumers and the environment.
Water Conservation
In the last 10 years3 we've reduced the use of fresh water during production2 by 73%! We have further committed that over 70% of water used at our factory1 comes from harvested rainwater.
Rechargeable Batteries
We were one of the first recognised manufacturers of electronic label makers worldwide. We lead the way with a single long-lasting rechargeable battery1 in the majority of our DYMO® labelers. This means the consumer doesn't have to use disposable batteries and saves 10% on their energy consumption5.
BPA-Free LW Paper
BPA is an artificial coating on paper, which negatively impacts its solubility, the health of its users, and the environment. As such, all DYMO® LabelWriter™ paper labels are free from BPA.
No Ink or Toner
In comparison to printing sheets of labels with a regular printer, all DYMO® labelers4 use innovative thermal printing technology that eliminates the use and disposal of ink or toner cartridges.
1Sint-Niklaas Plant, Belgium, Europe (LabelWriterTM labels for the US market are produced in Mexicali, Mexico) | 2D1® Standard labels, D1® Durables labels, all Letratag™ labels, Embossing plastic labels, Rhino labels, XTL labels, LabelWriter® durable labels | 3Research conducted by A Greener Refill™ LLC. | 4DYMO® LabelWriter™, LetraTag™, LabelManager™, Embossing™ product range | 5In accordance with most strict set of requirements of department of energy (DOE), DYMO® batteries use minimal to no energy while product is in stand-by | 6LetraTag and Embossing only
---
Explore all DYMO products
---
---
---
---
---


MICROSOFT WINDOWS, WINDOWS 7, THE WINDOWS LOGO, OUTLOOK AND EXCEL ARE TRADEMARKS OR REGISTERED TRADEMARKS OF MICROSOFT CORPORATION. IPHONE, IPAD, MAC, APPLE, AND MAC OS ARE TRADEMARKS OF APPLE INC. REGISTERED IN THE US AND OTHER COUNTRIES. GOOGLE IS A REGISTERED TRADEMARK AND ANDROID IS A TRADEMARK OF GOOGLE INC. IOS IS A TRADEMARK OR REGISTERED TRADEMARK OF CISCO. ALL OTHER TRADEMARKS ARE THE PROPERTY OF THEIR RESPECTIVE OWNERS.