IL NOSTRO IMPEGNO PER LA SOSTENIBILITÀ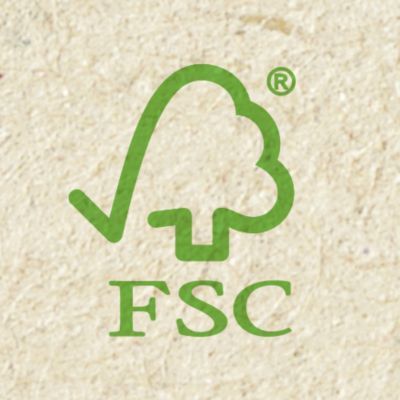 Forest Stewardship Council®
I prodotti cartacei DYMO® sono FSC Misto, sono cioè realizzati con materiali provenienti da foreste sapientemente gestite certificate FSC® e da altre fonti controllate.
Il Forest Stewardship Council® (FSC®) è un'organizzazione globale no profit dedicata alla promozione della gestione responsabile delle foreste in tutto il mondo.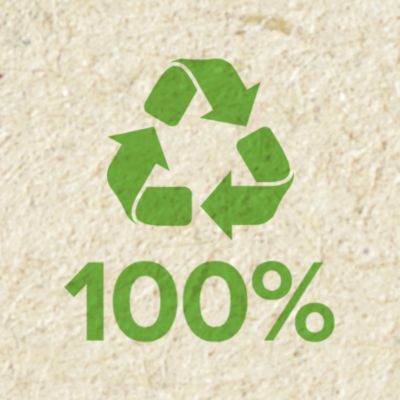 100% di rifiuti post-industriali
Le cassette esterne DYM® sono realizzate in plastica riciclata al 100%.
Utilizziamo materiali provenienti da scarti di produzione destinati allo smaltimento. Questi scarti vengono quindi lavorati e riutilizzati per creare i nostri nastri per cassette.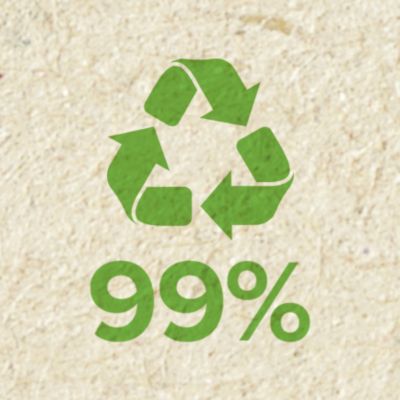 99% di rifiuti post-consumo
Le custodie in cartone e le etichette degli imballaggi DYMO® sono realizzati con l'80% di materiale riciclato, mentre l'imballaggio delle etichette in plastica DYMO® è costituito per il 60% da materiale riciclato6.
I nostri materiali sono stati e recuperati dai materiali di scarto destinati allo smaltimento e poi riutilizzati per la realizzazione dei nostri imballaggi.
---
COSA STIAMO FACENDO

Consumo energetico
Abbiamo ridotto il consumo energetico della nostra fabbrica¹ del 27%3 grazie all'utilizzo di macchinari e processi produttivi più moderni ed efficienti. Abbiamo anche optato per un'illuminazione a LED di lunga durata, riducendo l'impronta di carbonio di ogni etichetta che produciamo.
Materiali sostenibili
Oltre il 40% dei prodotti DYMO® sono realizzati1 utilizzando adesivi a base d'acqua2 e una quantità notevolmente inferiore di sostanze chimiche, processo che rende i prodotti DYMO® più gradevoli all'olfatto e più sicuri sia per i consumatori che per l'ambiente.
Risparmio idrico
Negli ultimi 10 anni3 abbiamo ridotto l'utilizzo di acqua potabile durante la produzione2 del 73%! Ci siamo inoltre impegnati a fare in modo che oltre il 70% dell'acqua utilizzata nella nostra fabbrica1 provenga dalla raccolta di acqua piovana.
Batterie ricaricabili
Siamo stati uno dei primi produttori di etichettatrici elettroniche riconosciuti in tutto il mondo. Siamo stati i primi ad adottare un'unica batteria ricaricabile di lunga durata1 nella maggior parte delle nostre etichettatrici DYMO®. Ciò significa che il consumatore non deve utilizzare batterie monouso, risparmiando così il 10% sul consumo energetico5.
Carta LW BPA free
Il BPA è un rivestimento artificiale usato sulla carta che influisce negativamente sulla sua solubilità, sulla salute degli utilizzatori e sull'ambiente. Pertanto, tutte le etichette DYMO® LabelWriter™ sono prive di BPA.
Niente inchiostro né toner
Rispetto alla stampa di fogli di etichette con una stampante tradizionale, tutte le etichettatrici DYMO®4 utilizzano un'innovativa tecnologia di stampa termica che elimina l'uso e lo smaltimento di cartucce a inchiostro o toner.
1Sint-Niklaas Plant, Belgio, Europa (le etichette LabelWriterTM per il mercato statunitense sono realizzate a Mexicali, Messico) | 2etichette Standard D1®, etichette DurableD1®, tutte le etichette Letratag™, etichette Embossing plastic, etichette Rhino, etichette XTL, etichette durevoli LabelWriter® | 3Ricerca condotta da A Greener RefillTM LLC. | 4DYMO® LabelWriter™, LetraTag™, LabelManager™, prodotti Embossing™ | 5In conformità con il più rigoroso insieme di requisiti del Dipartimento dell'energia (DOE), le batterie DYMO® utilizzano energia minima o assente mentre il prodotto è in stand-by | 6LetraTag e solo Embossing Goffratura.
---
Scopri tutti i prodotti DYMO.
---
---
---
---
---


MICROSOFT WINDOWS, WINDOWS 7, THE WINDOWS LOGO, OUTLOOK AND EXCEL ARE TRADEMARKS OR REGISTERED TRADEMARKS OF MICROSOFT CORPORATION. IPHONE, IPAD, MAC, APPLE, AND MAC OS ARE TRADEMARKS OF APPLE INC. REGISTERED IN THE US AND OTHER COUNTRIES. GOOGLE IS A REGISTERED TRADEMARK AND ANDROID IS A TRADEMARK OF GOOGLE INC. IOS IS A TRADEMARK OR REGISTERED TRADEMARK OF CISCO. ALL OTHER TRADEMARKS ARE THE PROPERTY OF THEIR RESPECTIVE OWNERS.