VÅR FORPLIKTELSE TIL BÆREKRAFT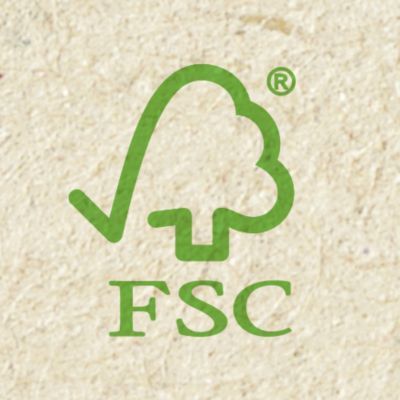 Forest Stewardship Council®
DYMO® papirprodukter er FSC Mix, noe som betyr at disse produktene er laget av materialer fra godt forvaltede, FSC®-sertifiserte skoger og andre kontrollerte kilder.
Forest Stewardship Council® (FSC®) er en global, non-profit organisasjon dedikert til promotering av ansvarlig skogforvaltning over hele verden.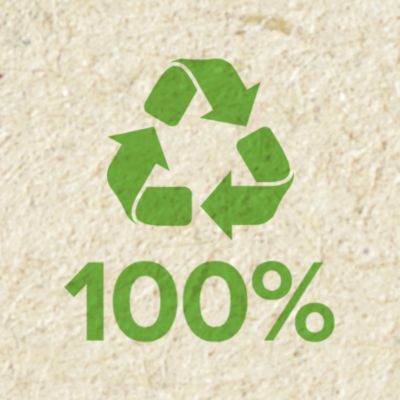 100% post-industrielt avfall
DYMO® lager sine eksterne plastkassetter av 100% resirkulert materiale.
Våre materialer kommer fra skrapmaterialer laget av produsenter som er bestemt for avhending. Dette avfallet blir deretter behandlet og brukt på nytt for å lage våre etikettkassetter.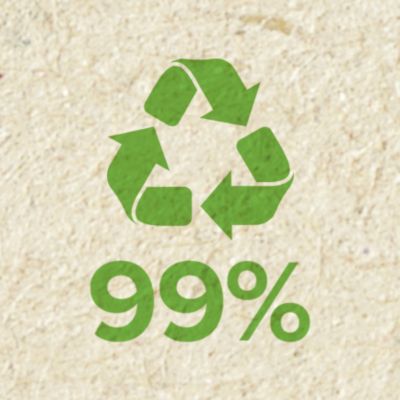 99% postforbrukeravfall
DYMO® pappforinger og etikettemballasje er laget av 80% resirkulert materiale, mens DYMO® plastpakninger med blisteretiketter er laget av 60% resirkulert materiale6.
Våre materialer har blitt returnert og gjenvunnet fra avfallsmaterialer fra forbrukere, som ble bestemt til avhending og nå gjenbrukes for å lage vår emballasje.
---
HVA VI GJØR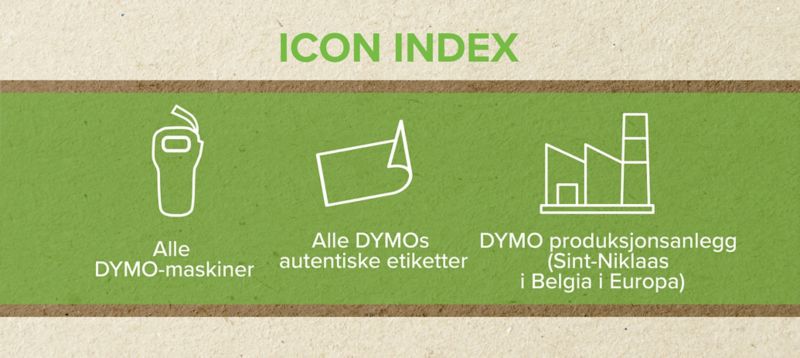 Energiforbruk
Vi reduserte energiforbruket på fabrikken¹ med 27%3 gjennom moderniserte og mer effektive maskiner- og produksjonsprosesser. Vi oppgraderte også til langvarig LED-belysning for å redusere karbonavtrykket til hver eneste etikett vi produserer.
Bærekraftige materialer
Over 40% av DYMO®-produktene produseres1 ved bruk av vannbasert lim2, som bruker betydelig færre kjemiske ingredienser. Dette gir DYMO® produktene mer behagelig lukt, og gjør dem sikrere for forbrukere og miljøet.
Vannkonservering
I løpet av de siste 10 årene3 har vi redusert bruken av ferskvann under produksjon2 med 73%! Vi har videre forpliktet oss til at over 70% av vannet som brukes på fabrikken1 skal komme fra innhøstet regnvann.
Oppladbare batterier
Vi var en av de første anerkjente produsentene av elektroniske etikettskrivere i verden. Vi leder an med et langtidsvarende oppladbart batteri1 i de fleste av våre DYMO®-merkere. Dette betyr at forbrukeren ikke trenger å bruke engangsbatterier, og sparer 10% på energiforbruket5 sitt.
BPA-fritt LW-papir
BPA er et kunstig belegg på papir, som negativt påvirker løseligheten, helsen til brukerne og miljøet. Derfor er alle DYMO® LabelWriter™ papiretiketter frie for BPA.
Ingen blekk eller toner
Sammenlignet med å skrive ut etiketter med en vanlig skriver, bruker alle DYMO® etikettskrivere4 nyskapende termisk utskriftsteknologi, som eliminerer bruk og kassering av blekk og tonerkassetter.
1Sint-Niklaas-fabrikk i Belgia, Europa (LabelWriterTM etiketter for det amerikanske markedet produseres i Mexicali i Mexico) | 2D1® standardetiketter, D1® Durables etiketter, alle Letratag™ etiketter, pregeplastetiketter, Rhino-etiketter, XTL-etiketter og LabelWriter® Durable etiketter | 3Forskning utført av A Greener Refill™ LLC. | 4DYMO® LabelWriter™, LetraTag™, LabelManager™ og EmbossingTM produktserien | 5I samsvar med de strengeste kravene fra Department of Energy (DOE), bruker DYMO® batterier minimalt til ingen energi mens produktet er i standbymodus | 6Unntatt LetraTag og pregemaskinene
---
Explore all DYMO products
---
---
---
---
---


MICROSOFT WINDOWS, WINDOWS 7, THE WINDOWS LOGO, OUTLOOK AND EXCEL ARE TRADEMARKS OR REGISTERED TRADEMARKS OF MICROSOFT CORPORATION. IPHONE, IPAD, MAC, APPLE, AND MAC OS ARE TRADEMARKS OF APPLE INC. REGISTERED IN THE US AND OTHER COUNTRIES. GOOGLE IS A REGISTERED TRADEMARK AND ANDROID IS A TRADEMARK OF GOOGLE INC. IOS IS A TRADEMARK OR REGISTERED TRADEMARK OF CISCO. ALL OTHER TRADEMARKS ARE THE PROPERTY OF THEIR RESPECTIVE OWNERS.