NASZE ZOBOWIĄZANIE ZRÓWNOWAŻONEGO ROZWOJU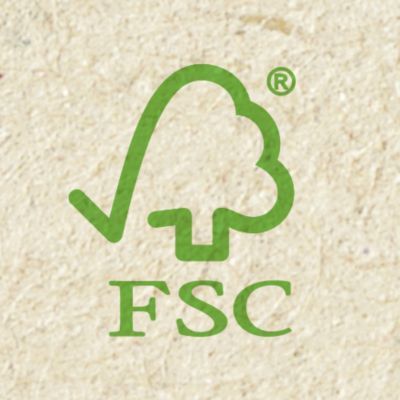 Forest Stewardship Council®
Produkty papierowe DYMO® są określane jako FSC Mix, co oznacza, że są wykonane z materiałów pochodzących z dobrze zarządzanych lasów z certyfikatem FSC® oraz z innych kontrolowanych źródeł.
Forest Stewardship Council® (FSC®) to globalna organizacja non-profit zajmująca się promowaniem odpowiedzialnego zarządzania lasami na całym świecie.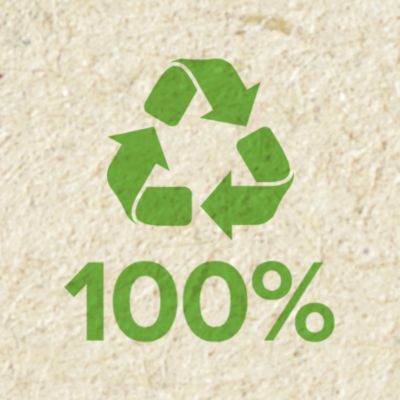 100% odpadów poprzemysłowych
Zewnętrzne kasety z tworzywa sztucznego DYMO® są wykonane w 100% z materiału pochodzącego z recyklingu.
Nasze materiały pochodzą z odpadów, które zostały przeznaczone do utylizacji przez producentów. Opady te są następnie przetwarzane i ponownie wykorzystywane w celu produkcji naszych kaset do etykiet.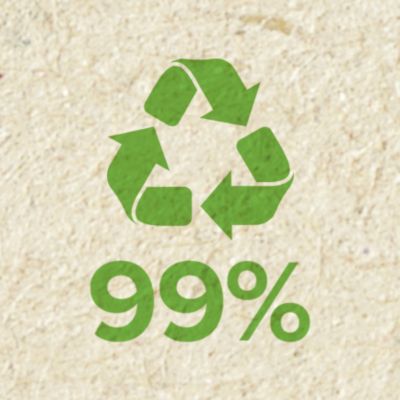 99% odpadów pokonsumpcyjnych
Kartonowe opakowania etykiet DYMO® są wykonane z materiałów pochodzących w 80% z recyklingu, natomiast plastikowe opakowania typu blister są wykonane z materiałów pochodzących w 60% z recyklingu6.
Materiały, których używamy pochodzą z odzyskanych odpadów konsumenckich, które zostały przeznaczone do utylizacji, a obecnie są ponownie wykorzystywane do produkcji naszych opakowań.
---
CO ROBIMY

Zużycie energii
Dzięki zmodernizowanym i bardziej wydajnym maszynom oraz procesom produkcyjnym zmniejszyliśmy zużycie energii w naszej fabryce¹ o 27%3. Dokonaliśmy również modernizacji, dzięki zastosowaniu długotrwałego oświetlenia LED, obniżając ślad węglowy każdej produkowanej przez nas etykiety.
Zrównoważone ekologicznie materiały
Ponad 40% produktów DYMO® jest produkowanych1 przy użyciu klejów na bazie wody2, które zawierają znacznie mniej składników chemicznych, dzięki czemu produkty DYMO® mają przyjemniejszy zapach oraz są bezpieczniejsze dla konsumentów i środowiska.
Ochrona wody
W ciągu ostatnich 10 lat3 ograniczyliśmy zużycie świeżej wody podczas produkcji2 o 73%! Dołożyliśmy wszelkich starań, aby ponad 70% wody zużywanej w naszej fabryce1 pochodziło ze zbiorów deszczówki.
Akumulatory
Jesteśmy jednym z najbardziej rozpoznawalnych producentów elektronicznych drukarek etykiet na świecie. W większości naszych drukarek etykiet DYMO® zastosowaliśmy przyszłościowe rozwiązanie – jeden trwały akumulator1. Dzięki niemu konsument nie musi używać baterii jednorazowych, co zmniejsza zużycie energii o 10%5.
Papier LW bez BPA
BPA to sztuczna powłoka stosowana na papierze, która negatywnie wpływa na jego rozpuszczalność, a w konsekwencji ujemnie oddziałuje na zdrowie użytkowników i środowisko. W związku z tym wszystkie etykiety papierowe DYMO® LabelWriter™ nie zawierają BPA.
Brak atramentu lub toneru
W porównaniu z drukowaniem arkuszy etykiet za pomocą zwykłej drukarki, wszystkie drukarki etykiet DYMO®4 wykorzystują innowacyjną technologię druku termicznego, która eliminuje konieczność utylizacji wkładów atramentowych i tonerów.
1Fabryka Sint-Niklaas, Belgia, Europa (etykiety LabelWriterTM na rynek amerykański są produkowane w Mexicali w Meksyku) | Etykiety Standard 2D1®, etykiety D1® Durables, wszystkie etykiety Letratag™, etykiety Embossing z tworzywa sztucznego, etykiety Rhino, etykiety XTL, Durables LabelWriter® | 3Badanie przeprowadzone przez A Greener Refill™ LLC. | Seria produktów 4DYMO® LabelWriter™, LetraTag™, LabelManager™, Embossing™ | 5Zgodnie z najbardziej rygorystycznymi wymogami działu energetycznego (DOE), baterie DYMO® zużywają minimalną ilość energii lub nie zużywają jej w ogóle, gdy produkt jest w stanie gotowości | Dotyczy 6LetraTag i Embossing
---
Poznaj wszystkie produkty DYMO.
---
---
---
---
---


MICROSOFT WINDOWS, WINDOWS 7, THE WINDOWS LOGO, OUTLOOK AND EXCEL ARE TRADEMARKS OR REGISTERED TRADEMARKS OF MICROSOFT CORPORATION. IPHONE, IPAD, MAC, APPLE, AND MAC OS ARE TRADEMARKS OF APPLE INC. REGISTERED IN THE US AND OTHER COUNTRIES. GOOGLE IS A REGISTERED TRADEMARK AND ANDROID IS A TRADEMARK OF GOOGLE INC. IOS IS A TRADEMARK OR REGISTERED TRADEMARK OF CISCO. ALL OTHER TRADEMARKS ARE THE PROPERTY OF THEIR RESPECTIVE OWNERS.