DYMO LabelWriter 450 Direct Thermal Label Printer
Final Sale: may not be returned or exchanged
Final Sale: may not be returned or exchanged
Product Details
Description
The most efficient solution for your professional labeling, filing, and mailing needs, the LabelWriter 450 label printer saves you time and money at the office. Connect a LabelWriter 450 thermal printer to your PC or Mac* and you're ready to print labels directly from Microsoft Outlook, Excel, Word, and Google Contacts. Print address labels, file folder labels, name badges, and more without the extra work and hassle of printing sheet labels on a standard desktop printer. Direct Thermal printing technology eliminates the cost of ink or toner and the printer's compact design makes it an easy and attractive addition to any modern workspace. *Compatible with Windows 7 or later and Mac OS X v10.8 or later. Microsoft and Windows are either registered trademarks or trademarks of Microsoft Corporation in the United States and/or other countries. Mac and OS X are trademarks of Apple Inc., registered in the U.S. and other countries.
Features
ELIMINATE THE WASTE AND HASSLE OF SHEET LABELS: The LabelWriter® 450 prints precise quantities without difficulty
NEVER BUY INK AGAIN: Direct Thermal printing technology eliminates the cost of ink and toner
SPEEDY LABELING: Use the included DYMO software to quickly create and print address, file folder and barcode labels—up to 51 labels per minute
EASILY CUSTOMIZE AND PRINT LABELS: Create labels directly from text in Microsoft Word, Excel, Outlook, and Google Contacts™
USE WITH AUTHENTIC DYMO LABELS: For best performance, use DYMO LabelWriter® Labels in a variety of sizes
Specifications
Dimensions:

4 ⅞" x 5 ¾" x 7 ¼"

Software Compatibility:

Compatible with DYMO Connect for Desktop with Windows and Mac

Label Compatibility:

LabelWriter
Best For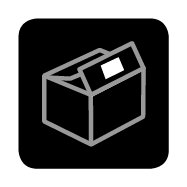 Mailing and Shipping
Create shipping and mailing labels.
Asset Tracking
Barcode labels help track inventory and assets.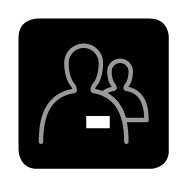 Nametag
Create nametags in seconds.
Specialty
Multi-use labels provide product information and organizational solutions.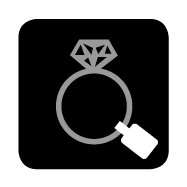 Pricetag
Pricetags provide up-to-date product information.
Recommended Use
Mailing and Shipping
Food Service
Retail
Visitor Management
Included Parts
LabelWriter 450 Label Printer
1 Address Label Starter Roll
Power Adapter
Power Cable
USB Cable
Quick Start Guide
Where to Buy
The following link will take you to a site outside of Dymo.
Rated

5

out of

5
by
MasterSuperman
from
Inkless Address Label Printing
I tried the Dymo 450 LabelWriter. This is an address label printer that never needs ink or toner. This printer accepts two different label types LW roll labels and D1 label cassettes. The printer is super fast and reports to print up to 51 labels a minute. You don't have to just print address labels. I use this machine after I verify ID to show visitors have been approved to enter.
Date published: 2020-07-31
Rated

5

out of

5
by
Kel6891
from
Amazing product, Works great
Dymo Label writer is quick, easy to set up and use and is so efficient. It sits right on the desk or a shelf, it don't take up a lot of space. I previously used a regular air printer for my shipping needs, let me tell ya this is so much more convenient. I always found my printer labels getting jammed. This has worked flawlessly, it really is a timesaver it's so fast and easy. I love that it needs no toner. I would recommend this label writer to anyone looking to purchase a printer for your printing shipping or office label needs.
Date published: 2020-08-27
Rated

5

out of

5
by
Jim!
from
Efficient!
Nicely priced which makes it affordable. I just loaded the CD onto my computer to set it up. Once I got it installed it was very easy to use. The labels printed nicely. It's great that different sized labels are available to make package labels, store stock labels, etc... The machine itself is just a nice size so it doesn't take up much space. I was able to print all my Christmas labels a head of time. It is fantastic to be able to print my labels at home. This is a really great product.
Date published: 2020-07-30
Rated

5

out of

5
by
Cathie0120
from
Great label product
I received this label writer and labels at a perfect time . I am sold my house I am packing and needed to name each box . Amazing it so neat now instead of using a marker or pen. I am able to name each item in the boxes My family is impressed with the product so are my friends . They want to purchases the product I also show my co workers so that we can label our cables and put our names . Amazing product thank you
Date published: 2020-07-29
Rated

5

out of

5
by
Blot 101
from
Better than expected
I bought this for use in my home office. I needed to generate a lot of mailing labels. I also needed to use various label sizes. Changing label size is easy and fast. The printing speed is fantastic. I have had it since April 2021 and put several full rolls through it. Never a hiccup. I use it almost every day. No issues at all. It set up quickly and runs like a top. I consider it worth the money.
Date published: 2021-12-13
Rated

4

out of

5
by
Connieh1
from
Dymo-Labelwriter
Once you get it fully loaded and play with it a lot-which is truly frustrating! It works like a charm! Absolutely love it! But, it took me hours to download the book, read and reread all instructions and then test it out, try again and again and then I realized that the instructions were not the clearest for this Model. Always remember to double click the image you want to print out!
Date published: 2020-08-04
Rated

3

out of

5
by
tuckiam
from
works great, not easy to use
this label maker works great but i marked it down to three stars instead of 5 because of the software. The company gave me the link to the software but I still had to try to figure out which one was the link I needed. It is also difficult for a first time user to learn how to actually use the software to make a label. That being said once I actually got it to print it worked well.
Date published: 2020-08-02
Rated

4

out of

5
by
Uroscadez
from
good product
This is a solid printer. We have 3 of them. Hardware works great , but software on Mac operating system is pretty average. The module for importing multiple contacts and printing a series of different labels is especially buggy..to the point that it is not usable at all. I spent loads of time trying to make it work..to no avail. Other that that I have no major complaints.
Date published: 2013-12-29
Rated

5

out of

5
by
KevinH
from
Consistant quality, dependable tool.
I have been a Professional Organizer for over 20 years. The Dymo company has consistently produced dependable products and makes our product and our company look great. We had an office fire last month and required the purchase of a new label maker. We take them into our clients offices as well, holds up great in travel situations. Thanks you
Date published: 2013-12-19
Rated

5

out of

5
by
fedcrom
from
Excellent Label Printer
This thing is perfect for eBay 2x7 shipping labels. I also use it for labeling things around the house. It prints fast, doesn't jam, never needs ink or thermal transfer ribbon. The Dymo brand labels work awesome. The software is straightforward and easy to use. I can't think of anything that would make this a better label printer.
Date published: 2020-08-04
Rated

4

out of

5
by
JustJess76
from
Simple and useful
The Dymo Labelwriter 450 is great. It's easy to download the software and easy to load and use. It's really cool to be able to label things...envelopes, packages, folders, files, kids' toys etc. The great thing about this one is that it doesn't use toner or ink so as long as you have it loaded with labels you're good to go!
Date published: 2020-07-30
Rated

3

out of

5
by
Cardyn
from
Can no longer use!!
I have a Dymo LabelWriter 450 that suddenly stopped working because Dymo has not kept up with Mac updates. I'm currently using Big Sur Version 11.6 and your downloads are only in the 10's. My LabelWriter 450 was functioning just fine before the last Mac update. When are you going to issue a new download? I'm stuck here!
Date published: 2021-10-24
Rated

5

out of

5
by
Trishb111
from
Great Label Writer
This thing is so neat! It was so easy to setup and start using! It makes printing labels so much easier than using an actual printer! The quality is beyond great! You can tell it was well made, and the labels come out great. The ink on the labels doesn't smear or smudge which is nice! I highly recommend this to anyone!
Date published: 2020-08-14
Rated

5

out of

5
by
Glyn
from
Great Little printer
Was given this product from a clients old inventory , a used product with no manual, took it home , downloaded the software played around and printed my first set of PAT testing lables within an hour, what a great little product, looked at all the other templates and think its going to get quite a lot of use
Date published: 2023-03-08
Rated

5

out of

5
by
Perfect for organizing
from
Easy to use
We got the Label Writer to make labels for ids toy boxes, organizing the pantry and for addressing labels for Christmas cards. It was super easy to use. The software is easy. It's lightweight and I love that it all fits neatly back into the original box for storage. I'm finally getting organized.
Date published: 2020-08-12
Rated

3

out of

5
by
ShannonB
from
Not what I thought
I got the Dymo LabelWriter 450, and it's not what I thought it was going to be. I did not realize it wouldn't work independent of a desktop computer. I thought it would work with my laptop, but I was unable to hook it up properly. I should not have assumed it would work which is not on Dymo.
Date published: 2020-08-20
Rated

5

out of

5
by
brooklynmama24
from
best item I ever used
LabelWriter 450 I never had before and I need one for a long time LabelWriter 450 comes in handy with I need to send things back.LabelWriter 450 i also use to make address label to put on mail I have to send out. LabelWriter 450 is great for everyone to use.I am so happy with LabelWriter 450
Date published: 2020-08-04
Rated

5

out of

5
by
DrLittle
from
Works great.
This label printer is awesome. The best feature that I like is the thermal printing which means it never needs ink. That is very convenient it doesn't need ink. It can also print out a good chunk of labels in a minute and also different types of labels. It's simple to use and operate.
Date published: 2020-08-15
Rated

5

out of

5
by
kris2239
from
Excellent Label Writer!
This is the Label Writer I have ever bought! It can print impressive address and file folder labels without the extra work and hassle of printing label sheet labels. Since it uses thermal printing you don't have to buy ink toner or cartridges. It is a solid and reliable product.
Date published: 2020-08-14
Rated

5

out of

5
by
Amaratay85
from
easy to use!
I love our Dymo Labelwriter. I recently became more in tune with organization around the house. This label maker makes keeping things in the right spots easy for the whole family. The stickers are easy to use, it's fast, and I love all the features!
Date published: 2020-08-19
Rated

5

out of

5
by
amberl33
from
Easy to use
I was a little worried before getting this thinking that it would be complicated. Complete opposite, so easy to figure out how to set up, add labels and print them out. My only downfall is that the labels that come with it were not blank.
Date published: 2020-08-11
Rated

5

out of

5
by
angelak194
from
works awesome!
I purchased this a bit over a month ago and im excited about it still. Printing labels at home is far better than having to use a friends printer or the post office!! Its super simple to use and figure out and rhe best part is no ink!
Date published: 2020-08-01
Rated

5

out of

5
by
Saraverma01
from
Good printer DYMO label printer
Easy to install and use and it's perfect addition to my home office .good value for your money to print 4x6 label labels large volume .Only drawback I see there is no off switch .Dymo is definitely a great addition to small business.
Date published: 2020-07-29
Rated

4

out of

5
by
job317
from
Love this, saves so much time and money
Works great, able to add labels to products we sell through etsy. Also use it for larger tagging for boxes in bulk storage. Great little handy labeler. It also has enough features and can handle larger print jobs without issue.
Date published: 2020-07-30
Rated

1

out of

5
by
Angry Boss
from
My cheap one from Amazon works all the time
I have had zero problems with the one from Amazon that was 1/4 of the cost. The time spent to get this to work just isn't worth it effort! I'm going to buy another cheap on that uses any and all labels not just ones Dymo sells
Date published: 2022-10-04
Rated

2

out of

5
by
Midmo
from
Problems with Windows 11
Have you all figured out the glitch in compatibility with Windows 11? I notice you don't have a download option listed for Windows 11, just W10. Please tell me my label writer is not obsolete because of a software update!
Date published: 2022-08-25
Rated

4

out of

5
by
Summertime82
from
Prints good
The Dymo label writer 450 works great! It's easy to set up and easy to use. I like that it doesn't waste tape and it never needs ink. I like the fact that it's compact and not big and bulky like other label makers.
Date published: 2020-08-15
Rated

5

out of

5
by
Roo Horns
from
Awesome Label Writer!
I bought the DYMO 450 Label Writer, and I am so happy with my purchase. One of the things I like so much about it is the fact that you do NOT need and ink or toner. It was easy to set up and works like a charm!
Date published: 2020-08-04
Rated

5

out of

5
by
Em29
from
Easy use
Simple label writer to use. Basically plug and play. Very small and compact for storage. The font is amazing super clear. Love the fact that I don't need ink or toner ! Would definitely recommend this product.
Date published: 2020-07-30
Rated

5

out of

5
by
joeygaby
from
Great labels
Dymo labels come with 220 ready to print labels. They are 2 1/8 in x 4 inches wide and 4 inches long. They can be used to print address labels, company visitor pass stickers, even print out UPC barcodes.
Date published: 2020-07-31
bvseo_sdk, dw_cartridge, 18.2.0, p_sdk_3.2.0
CLOUD, getReviews, 0ms
reviews, product
product-detail-view
oos-pdp