DYMO LabelWriter 450 Duo Thermal Label Printer
Final Sale: may not be returned or exchanged
Final Sale: may not be returned or exchanged
Product Details
Description
Our most versatile label printer, the DYMO LabelWriter 450 Duo prints LW labels, plastic D1 labels and durable IND labels so that you can take on virtually any labelling job. Print address labels or name tags using LW labels, then easily switch over to D1 labels for filing needs. Connect the Duo label maker to your PC or Mac and you can print directly from a wide variety of popular programs or create customized labels using DYMO Label software. Now you can tackle virtually any task with one versatile label printer.
Features
Create and print up to 71 address, shipping, file folder and barcode labels, name badges and more per minute
Print shipping labels from DHL, FedEx, UPS, and USPS directly from your desktop
Thermal printing creates labels with no ink or toner
Prints on paper or easy-peel, split-back D1 tape (1/4-, 3/8-, or 1/2-inch sizes)
Connect to PC or Mac, and you're ready to print labels right from Word, Excel, Outlook, QuickBooks and other programs
Specifications
Dimensions:

5 ½" x 8" x 7 ¼"

Software Compatibility:

Compatible with DYMO Connect for Desktop with Windows 10 or lower and Mac

Label Compatibility:

LabelWriter, DYMO D1
Best For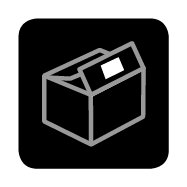 Mailing and Shipping
Create shipping and mailing labels.
Asset Tracking
Barcode labels help track inventory and assets.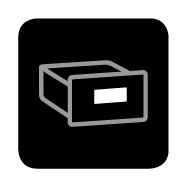 Supplies Storage
Keep track of storage and supplies with labeled boxes.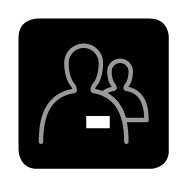 Nametag
Create nametags in seconds.
Files and Binders
DYMO labels help organize files and binders.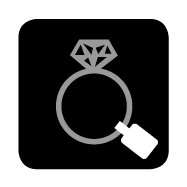 Pricetag
Pricetags provide up-to-date product information.
Recommended Use
Mailing and Shipping
Food Service
Retail
Visitor Management
Included Parts
LabelWriter 450 Duo Label Printer
Address Labels Starter Roll
D1 Black on White Starter Label Cassette, 24 mm x 3 m
Adapter
Power Cable
USB Cable
Quick Start Guide
Where to Buy
The following link will take you to a site outside of Dymo.
Rated

1

out of

5
by
Bo 63
from
use to be Great, Now with Windows 11 Not
I have been using this Duo printer for years No Problems. Now with windows 11 only part of the unit works. The software does "NOT" work with windows 11, If you are going to use Windows 11 , I would not recommend this Product.
Date published: 2021-11-17
Rated

1

out of

5
by
Sandro
from
Can't print anymore after a window update
After a Windows 10 security update, all LabelWriter printers in my company are unusable. 45 days after the update, Dymo support has no solution! Programmed obsolescence ?
Date published: 2022-08-29
Rated

1

out of

5
by
MarkM
from
Tape not compatible with Windows 10 AT ALL
Same as everyone else.... tape stopped working on Windows 10. The Dymo fix only works until the next reboot. They blame it on a specific Windows update that most of us didn't even get, so that's not the problem. It doesn't take any company more than a year to fix a software bug, so this is definitely a case of Dymo not caring about its customers or how many purchased their product. Printer is now a paperweight.
Date published: 2023-03-13
Rated

2

out of

5
by
Alexis7921547
from
Not compatible with Windows 11
Unfortunately this device is not compatible with Windows 11 and has been rendered useless since the release of Windows 11 in October. I have been unable to use this device, and not Dymo or Microsoft are doing anything to fix it.
Date published: 2021-12-12
Rated

1

out of

5
by
Mark3324
from
DYMO forgets there is a Mac
DYMO seems to have forgotten that Macs are popular. Although macOS can use various DYMO label sizes, I have not found an app that understands the page size (read: label size) and orientation. To make things worse, I have an old Twin Turbo -- a workhorse. But it's USB only, and the DYMO app does not see it. Apparently, USB doesn't exist any more. Finally, the web site does not work well in Safari. I used Opera, a browser from the Netherlands that works great, which is further indication DYMO doesn't care about Macs.
Date published: 2023-07-17
Rated

1

out of

5
by
donwiththis
from
Great when works, not reliable
I have loved this printer for many years. During covid, it was the only piece of equipment I took home with me from the office to do my job. But over the years, I have had several periods where it just stops working. Usually due to a windows update or new driver. In order to get it working I have to call my IT department and spend HOURS getting it fixed. I am once again looking at a dead printer, After hours of working with my IT department, I can get the label to print, but not the tape. I frankly use the tape more than the label. So this machine is basically not functional for me, again. So because the reliability is so low and when there is a break the company seems to take MONTHS to get a fix, I would not recommend this, as when you NEED a printer, it may not work for you. Also the new Dymo Connect software is way harder to use than the old software that you used to be able to use. It isn't intuitive, it takes me twice as long to print the only label I can print, sometimes.
Date published: 2022-10-04
Rated

1

out of

5
by
wuffwuff
from
Not compatible with Windows 11
Tape not compatible with WIndows no reaction about DYMO after several Tickets, that was my last Dymo machine, also i will change the whole writers in the office by an other brand. No money return nothing, very poor company
Date published: 2022-11-24
Rated

1

out of

5
by
Peter1234
from
Not compatible with latest Apple Mac
Was a good product. Not compatible with any Mac bought after 2018 unfortunately and Dyno have no plans to release new software. Avoid.
Date published: 2021-09-04
Rated

1

out of

5
by
smore12
from
Expensive mistake to purchase
Absolute crap for software and software support. Such a shame that do not fix this as there is a real need for the solution. Missed opportunity for Dymo.
Date published: 2023-06-12
Rated

1

out of

5
by
asienchris
from
NOT WORKING WITH WINDOWS 11
Please be aware that DYMO LabelWriter 450 Duo is NOT working with Windows 11 (Windows does not recognize the second device)
Date published: 2022-11-10
Rated

3

out of

5
by
Techwoes57
from
Windows Security Updates Keep Breaking Dymo
I don't know if anyone else is experiencing this but all of the users in my office are consistently having unable to use the DYMO printer after any of the recent Microsoft Windows security updates run. It's happened after the last 3 security updates. Every time, I have to uninstall the update from each person's machine and then block it from installing. This has been ongoing and on multiple machines (at least 7) and label writers (at least 3). Is this the new normal?
Date published: 2022-09-15
Rated

1

out of

5
by
Sandy64
from
Used to love your products.
have at least 10 of these units in our company. When they updated to Windows 11 not compatible!!!!!!!! We are very disappointed with you all. It would be great if you could support your product line or have an alternative that would work, But when I called you customer support they have no answers. ( now sure how you train your support team). Now I need to find a company who can support our needs. I really liked your the 450 duo it made my work a bit easier.
Date published: 2023-04-09
Rated

5

out of

5
by
TimKav12
from
vEry Versital
I have the older Dymo Label/Writer Duo and have had zero problems keeping it updated with software and supplies. I give credit to the Dymo company for keeping my machine available and current. Nice to have printer I can count on using for years.
Date published: 2021-09-12
Rated

1

out of

5
by
Ruben
from
Do not recommend
I purchased a 450 Duo and it quit working about 5 months of having it. I have sent emails, but have yet to hear back from someone at DYMO. Our IT personal stated that DYMO is having issues with the Windows 10. I have not been able to use my label maker because DYMO can't fix the problem on their end yet I get stuck with and very expensive paper weight.
Date published: 2023-04-05
Rated

1

out of

5
by
LibraryLife
from
Expensive Machine, Doesn't Work
Useless in our Middle School Library! Very annoying that the tape portion doesn't work.Impossible to keep calling in the school tech department to uninstall and reinstall software. Had it working last week, this week it's down again! We really count on this machine in the school library setting. Hardware is fine, software is the issue. Disappointing.
Date published: 2023-03-28
Rated

2

out of

5
by
Racksus
from
Stopped working after a few minutes
Lovely bit of kit.....if only it worked to print a second label. I'm using a Mac with Catalina and not the LableWriter is stuck warning me that the Label path is blocked. I've cleaned it and even user an air duster but still I can't print and there is no jam what so ever. Even uninstalling and reinstalling the application has not helped.
Date published: 2021-11-17
Rated

1

out of

5
by
Disappointed User
from
great printer, cannot use because of windows 11
I have used Dymo over the years and like the product. Was upgraded to Windows 11, and now the machine is worthless. Please give us an option to install. This is crazy, considering that these machines are not cheap and keeps us from using labels and ultimately reordering labels which is good for business, or so you would think!
Date published: 2022-07-22
Rated

1

out of

5
by
JoeBee
from
LW 450 Duo does not work with Windows 11 home
My Labelwriter is now a paperweight. The on line Connect software does not work with Windows 11 home. Tried a new machine completely and no luck. No help on line and I can't find an equivalent from anyone else. How does Dymo even sell these things?
Date published: 2022-01-07
Rated

1

out of

5
by
Yoyo
from
Keyboard
I used this product last 2 years ago with no trouble at all with Windows 8, i managed to install it on Windows 10 but it doesn't recognise my keyboard (Swiss/French) The printer works OK but I'm not able to create my labels
Date published: 2022-06-29
Rated

5

out of

5
by
gndn
from
Excellent for Home Use!
The Dymo LabelWriter450 Duo has performed excellently for labeling thousands of CD/DVD/BRD sleeves, hundreds of envelopes, and other miscellaneous items around our home. A great multi-use product for home users at all levels.
Date published: 2022-10-18
Rated

5

out of

5
by
doozoo
from
Works great on Ubuntu
Can unfortunately no longer use the tape printer with Windows since the Windows 11 security policy prohibits the use of the tape printer, but fortunately now runs fluently with lprint on Ubuntu 22.04 Jammy Jellyfish.
Date published: 2023-05-23
Rated

5

out of

5
by
MichaelS
from
Compatibility with MacOS
Apple Big Sur is not mentioned as a special download version on the product page: BUT the latest Mac software works with the download of the Catalina version of the Dymo software - this is great!
Date published: 2021-10-01
Rated

1

out of

5
by
Dymo Sucks
from
Don't waste your money
For what I paid you would think this labeler would work properly. I shouldn't have to keep installing and uninstalling to get this to work, as what I was told to do per DYMOs IT dept.
Date published: 2023-03-09
Rated

1

out of

5
by
Vocelka Jan
from
Nefunguje tisk pásky!!!
Bohužel ve Windows 10 přestal po aktualizaci fungovat tisk pásky a ve Windows 11 se o její zprovoznění už ani nepokusili. Nedoporučuji kupovat tuto tiskárnu!!! Jsou to vyhozené peníze!
Date published: 2023-05-31
Rated

1

out of

5
by
LeonF64
from
Shame on Dymo
I love the Labvelwriter Duo but i hate the software, tried evrything but it won't work whit Windows 11.... I lookt all over, everybody has the same problem and Dymo does nothing...
Date published: 2023-04-11
Rated

1

out of

5
by
Hannah
from
Printer would be great, but software is TERRIBLE!!
I purchased the Duo 450 a year ago and used it often to label items in our production studio as well as inventory that we check out to people to be used around campus.
Date published: 2022-06-07
Rated

1

out of

5
by
Steffe
from
Poor support
Seems like there is no interest from Dymos side to make it compatible with Windows 11, even though there should be nothing preventing it from functioning.
Date published: 2023-05-25
Rated

1

out of

5
by
SETKI
from
Great Printer - bad software
worked fine until i had to reinstall the PC and this time with a newer software version. Label can still be printed but tapes not anymore ....
Date published: 2022-07-11
Rated

1

out of

5
by
bob271
from
Crap software
Software doesn't recognize printer. However, we can print from Notepad. Why is DYMO Connect so bad? It's unusable.
Date published: 2023-05-19
Rated

2

out of

5
by
CDIdaho
from
So sad, lost function of the tape printer
Windows did an update and I lost function of the tape printer. I've tried updating and reloading. NOTHING
Date published: 2022-08-26
bvseo_sdk, dw_cartridge, 18.2.0, p_sdk_3.2.0
CLOUD, getReviews, 0ms
reviews, product
Out of Stock
product-detail-view
oos-pdp