DYMO LabelWriter 450 Twin Turbo Direct Thermal Label Printer
Final Sale: may not be returned or exchanged
Final Sale: may not be returned or exchanged
Product Details
Description
The DYMO LabelWriter 450 Twin Turbo features two rolls of labels ready to print at all times–enhancing efficiency by allowing you to print address labels and postage without swapping label rolls–and prints up to 71 four-line standard address labels per minute for maximum productivity. Create and print address, shipping, file folder, and barcode labels, plus name badges and more–all without the extra work and hassle of printing sheet labels on a standard desktop printer. *Compatible with Windows 7 or later and Mac OS X v10.8 or later. Microsoft and Windows are either registered trademarks or trademarks of Microsoft Corporation in the United States and/or other countries. Mac and OS X are trademarks of Apple Inc., registered in the U.S. and other countries.
Features
QUICKLY SWITCH BETWEEN 2 ROLLS OF LABELS: Ideal for enhancing efficiency and print two different label types without swapping label rolls
ELIMINATE THE WASTE AND HASSLE OF SHEET LABELS: The DYMO® LabelWriter 450 Twin Turbo prints precise quantities without difficulty
NEVER BUY INK AGAIN: Direct Thermal printing technology eliminates the cost of ink and toner
EASILY CUSTOMIZE AND PRINT LABELS: Create labels directly from text in Microsoft Word, Excel, Outlook, and Google Contacts™
USE WITH AUTHENTIC DYMO LABELS: For best performance, use DYMO LabelWriter® Labels in a variety of sizes
Specifications
Dimensions:

8 ½" x 5 ⅓" x 7 ⅜"

Software Compatibility:

Compatible with DYMO Connect for Desktop with Windows and Mac

Label Compatibility:

LabelWriter
Best For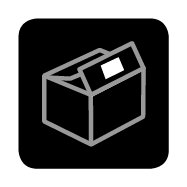 Mailing and Shipping
Create shipping and mailing labels.
Asset Tracking
Barcode labels help track inventory and assets.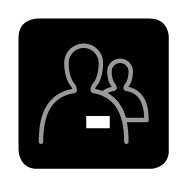 Nametag
Create nametags in seconds.
Specialty
Multi-use labels provide product information and organizational solutions.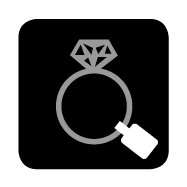 Pricetag
Pricetags provide up-to-date product information.
Recommended Use
Mailing and Shipping
Food Service
Retail
Visitor Management
Included Parts
USB Cable
Quick Start Guide
LabelWriter 450 Twin Turbo Label Printer
Address Labels Starter Roll
Adapter
Power Cable
Where to Buy
The following link will take you to a site outside of Dymo.
Rated

1

out of

5
by
FredF
from
What a clunker
Have owned multiple Dymo printers over the years. This is the latest, but every time I go to print, it is "offline". Replaced the USB cable, but that doesn't help. Unplug power cord and plug it back in - immediately started spewing labels, some blank, some not, and since I was messing with the power cord (on the bottom) I was holding the printer, so the labels fed back into the feeder, wrapping up like a loose shirt in the power take off of a tractor. Once that got unclogged and tried to reload the labels, it decided to just start feeding blank labels for a while. Managed to catch them and pull them back in, only to release the release lever and have it do it all again. So went looking for answers on Dymo - oh, new software? Great, let's try that. Hmm, how convenient, it doesn't know how to read the old address book, so you have to manually export to NON-Dymo format to reimport into the new software. Which apparently does just about everything under the sun...except just print a label. I did see an option to print the entire imported file, but really no indication if it would print any of them correctly - just a bunch of fields in a CSV file. So back to the old software, which it seems is the best option. Sadly, this is an entire exercise in resurrecting the perpetually offline printer every time I need to print a label. This is about the farthest from convenient or even useful I've ever seen. I know the state of software engineering is in shambles and the bar for "release version" is basically if it doesn't cause any fatalities it's good to go. Thanks for your contributions to the the pile of useless software we have to choose from when we feel like wasting a few hours of precious life when we want to mail a letter.
Date published: 2021-09-18
Rated

1

out of

5
by
Joe B
from
Was a 5-Star Until I saw the update
I have been using this label printer for years on a Win7 PC with NO issues at all. I actually own 3. After many years of straight forward usage I was left beyond dissapointed. First the postage printing vendor changed the rules and left me with $100 of useless postage supplies, but that was ok still because I could still print labels. However, when I was forced to upgrade to Windows 10 and saw the new version of the software the 5-star dropped to a No-Star. It used to integrate with an Outlook plug-in, and allowed for very simple easy to use, on-the-fly adjustments - worked like a charm. Now I have to log-in to O365 every time I want to pull-in a contact record. I cannot quickly batch select from my outlook contacts. Perfect product if you print one label many times, but otherwise I don't understand the decision to make this software useless. I am so annoyed with trying to print 20 labels that I gave up just to come write this review. I may as well go back to buying Avery label sheets...
Date published: 2021-11-16
Rated

1

out of

5
by
CharB
from
So Disappointing
I am on my third DYMO labelWriter 450. For some reason, the left printer wraps the label around the roller and when you remove it, it damages the roller and the DYMO will not work. I have paid for three label makers over the last three years and am not ready to invest in a 4th! Of course I have had to toss the first two and now this one is headed for recycling bin. So very disappointed as it is wonderful when it works for only a year.
Date published: 2022-01-06
Rated

1

out of

5
by
StanleyC
from
Good convenient printer with worst software
A simple question to whomever in charge of designing the new software: how do you configure different paper sizes on the twin outputs? do you really think it is easy for end users? Then, what is the value to have twin outputs? A great printer ruined by the user software.
Date published: 2021-12-21
Rated

1

out of

5
by
JWAcctPro
from
No longer prints stamps!!!
bought this twin turbo printer to print stamps (as advertised by DYMO). I paid for 100s of stamps on rolls.I put money into my Endicia account. Now DYMO has decided to discontinue the stamp feature without an alternative! So now I can throw away $200 for the printer plus scrap the rolls of empty stamps and scrap the funds in my Endicia account...
Date published: 2021-09-03
Rated

1

out of

5
by
OFFICE WORKER 1
from
THE WORST SOFTWARE EVER!!!!
I WANT THE OLD SAFTWARE v.8 BACK.......WHO THE HECK DESIGNED THIS NEW SOFTWARE. IT IS HORRIBLE. I WANT MY v8 WHERE CAN I FIND IT ON THE WEBSTIE. THIS MAKES ME WANT TO PURCHASE A NEW MACHINE JUST TO AVOID THIS SOFTWARE. THE DESIGNERS MUST HAVE NEVER WORKED IN AN OFFICE WHERE TIME IS OF THE ESSENCE OR THEY ARE JUST STUPID......
Date published: 2022-07-13
Rated

3

out of

5
by
Monty
from
Software lags behing MacOS
Tried to download DLS8Setup.8.7.11 listed for Catalina (nothing listed for Big Sur) but even though it says 11, 8.7.5 downloads. So the software is obsolete for the current MacOS. The DYMO Label does not correctly incorporate Apple's Contacts as you end up with duplicates of every entry.
Date published: 2021-12-01
Rated

4

out of

5
by
Jonyreb64
from
Software (1.4.2.82) Is Really Basic And Confusing.
Like most reviews here, I found the Dymo Connect software to be very frustrating. I still haven't figured out how to import a address list from Google and make it work. I ended up creating individual address labels and that worked out very well. The 450 Twin Turbo printer itself is awesome and now that I figured out the software (A little bit), I am loving this printer. Don't be afraid to buy the 450, I'm sure the software will get better.
Date published: 2022-01-03
Rated

1

out of

5
by
pdxhaole
from
Buggy and Slow Support
Like the reviewer below, I also have problems with the printer 'sleeping' and never waking up... that is, until I turn the unit over, unplug BOTH the power AND the USB, wait for 60 seconds, then plug everything back in. Only then with the blue PRINT button appear in the application. On top of that, there are still no drivers available for Big Sur (macOS 11.x), and it's been out of beta for 6 months.
Date published: 2021-09-22
Rated

1

out of

5
by
CiCi
from
One day it just decided to die
I print labels every day and I usually don't have a problem. I've had issues with this product don't get me wrong but I can usually fix the issue. NOT TODAY. I've tried everything and I cannot get this darn thing to print a simple label!!! I guess it's time for a new one, from a different brand.
Date published: 2021-12-07
Rated

1

out of

5
by
drol
from
Software is Completly Buggy and just Frustrating!
They should refund the money we spent on the 450. It is like buying a car; but the engine won't work. This is worst software I have ever encountered. You obviously need to spend more salary dollars on competent programmers. They just can't seem to get the job done!
Date published: 2022-07-19
Rated

5

out of

5
by
Skullyt
from
Hit and Miss
Our Company purchased two of the DYMO LabelWriter 450 Twin Turbos. We had to have our IT department authorize and install the software and after they installed it, I had issues with the user interface, it was not very user-friendly when adjusting or resizing text to fit within the label. I installed the software on an old personal computer and the software worked great! I also installed it on a Macbook and the interface is slightly different but, they both work flawlessly. I enjoy using the LabelWriter, only wish it had Wifi or Bluetooth connectivity so I could use it across the room but, I ended up purchasing a 20-foot cable and now, I can print labels from across the room. Would I recommend the product? Yes, but not for a large corporation setting due to Administrative limitations.
Date published: 2023-01-26
Rated

3

out of

5
by
Vet75426
from
Not printing 1/2 of Rx labels
We use this printer to print veterinary prescription labels. One side won't print at all and today the "good" side only prints the bottom 1/2 of the label…. How do you fix this issue with the thermal printer??
Date published: 2021-10-28
Rated

5

out of

5
by
farmhand 626
from
you people are crazy
you people are crazy. i love this machine. are you telling me i got the only good machine from the factory. crazy
Date published: 2023-03-17
Rated

1

out of

5
by
PedroDomecq
from
LabelWriter 450 Twin Turbo stops computer booting
Ever since we have connected a new LabelWiter 450 Twin Turbo onto a new HP Desktop, we are met with frequent hangs of the computer boot process. Disconnect the Dymo-printer, which is connected through USB, and the computer boots like a charm. We have tried everything: changing the boot order, so USB-boot has a lower priority, disabeling USB-boot completely - nothing helps - the Dymo needs to be disconnected to get the computer to boot. I have never seen this before .....
Date published: 2022-07-05
Rated

1

out of

5
by
ladybella
from
Product has failed
I have used the label maker for years worked great then software and driver updates it stopped working on my mac
Date published: 2021-12-12
Rated

2

out of

5
by
kas1
from
Good LabelWriter 450 But Terrible Software
The 450 Twin Turbo has been great for me with the old software but the new software, Dymo Connect, is not meant for the 450 twin turbo. I need the option of which label to print which is why I bought this particular printer, but the new software does not allow this option or at least I can not find that it does. The new software is not user friendly or twin turbo friendly. Recommend product but not software. I want the old software back.
Date published: 2022-07-15
Rated

2

out of

5
by
TFarquhar
from
DYMO CONNECT??? NOPE NOPE NOPE NOPE NOPE
Like so many others here, I have been using LabelWriters for many years and love the printer itself. The software? Not so much. I would also like the old Dymo Label software. I do not like the new Connect version. Where can I download this older software without risking my computer to phishing download sites, please? The ratings at the bottom of this post is for the software and not the hardware.
Date published: 2022-08-22
Rated

3

out of

5
by
TommyM
from
printing 2 labels problem
I bought Demo LW 450 Twin Turbo but the software is terrible, I thought I can print 2 different size labels with the same address in one easy step, but I have to print one label & than second label separately. It should be 2 labels on 1 screen & click print. 2 labels with same address but on different size labels at once. Maybe I'm wrong but with this new software it is impossible.
Date published: 2022-09-04
Rated

1

out of

5
by
KimG2022
from
Frustrating issues
We use the twin for work for printing mailing labels & visitor badges. The printer worked fine then just starts shooting out labels with black lines. Replaced unit same thing happens shortly after with new unit (go maybe 6 months out of it)
Date published: 2022-07-16
Rated

5

out of

5
by
Skylane1985
from
Great little label maker
I used one I got at Staples a few years ago until a fire ruined it last year. Sure, I used it mainly for mainly labels and stamps, but did the job. Now, I can't find one in stock any where reasonable and have Christmas cards to get out.
Date published: 2022-12-01
Rated

5

out of

5
by
DYMOjunkie
from
DO NOT USE THE CONNECT SOFTWARE--IT SUCKS
Since 2000, I have owned and used LABELWRITER 450 TWIN TURBO DYMOs. I have one at work and two at home in 2 different locations. Because I have ADHD, these are a tremendous support. I use them as my memory and, believe me, I label everything, as well as using them for the usual boring tasks like postal labels and return address labels. I keep all my passwords in a separate file, as well as credit card info, etc. All of those storage boxes in the basement are labeled on 3 sides with a shipping label. You can't believe how much time it saves me to see what is in boxes stored in the garage and basement, as well as my many sewing and hobby supplies. Having said that, I have to agree with JJones review that the new CONNECT software truly SUCKS and wastes time. It is not as flexible as the simple, original "Label Software" that I strongly prefer. Call Label Software legacy or call it whatever you want, but delete the CONNECT software if you downloaded it. PRO-TIP: If you need or want to be a power user (i.e., you hardly have time to go to the bathroom at work), then buy extra spindles and load them with any label you expect to use. At home and at work, I keep extra spindles at the ready in my desk drawer for 30352 White address labels; Shipping Labels; 30347 small labels that I use for personal return address labels; 2-up file folder labels, and name badge labels to name a few. No, I don't work for DYMO. DYMO has to work for me. CONNECT software is DYMO's equivalent of NEW COKE. (PS, my ratings are based on the old Label Software.)
Date published: 2022-09-28
Rated

1

out of

5
by
kararific
from
450 Twin Turbo no longer works
I've have the 450 Twin Turbo for years and it operated flawlessly. Now I can't get it to work on a machine with Windows 10 (it can't find the printer?!) and the install fails on a machine with Windows 11. I'm so frustrated!
Date published: 2022-09-27
Rated

5

out of

5
by
Veefox
from
We love this label machine
I am not sure why some people are having issues with this label printer. WE love having the option of having two different sets of labels ready to go in the machine. My boss just ordered me to order 4 more machines.
Date published: 2021-10-06
Rated

3

out of

5
by
rw12
from
Love the twin turbo 450 but can no longer print
I have had the twin turbo 450 for years. The machine is great; however, the only way to print postage now is to pay $17.99 per month. It went from an indispensable item to being useless.
Date published: 2023-02-13
Rated

1

out of

5
by
GM_2023
from
Worst labelmaker
Worst label maker I have ever used. A lot of problems and I have to spend a lot of time just to figure out what's wrong. The label maker is supposed to save time. This does not.
Date published: 2023-03-08
Rated

1

out of

5
by
SteveC123
from
Awful software experience
When I "updated" to the DYMO Connect software, I have been unable to routinely even use my label printer at all. I simply cannot relay on my LabelWriter 450 Twin Turbo to work.
Date published: 2022-10-15
Rated

2

out of

5
by
JDapen
from
twin only?
I've used this for years and loved it. New computer, new software and now I can't choose the 2nd printer side! It will only print one type on one side. Is there a fix?
Date published: 2023-02-13
Rated

1

out of

5
by
Jose Orrego
from
We need softwares for LINUX
It would be great if one day they develop native software for LINUX, those of us who use LINUX deserve to be able to use DYMO printers on our computers.
Date published: 2023-03-09
Rated

1

out of

5
by
OnPoint
from
nothing but problems
Windows 8 is the last version it is capable of running on. Paid $240 for an outdated item.
Date published: 2022-10-04
bvseo_sdk, dw_cartridge, 18.2.0, p_sdk_3.2.0
CLOUD, getReviews, 0ms
reviews, product
product-detail-view
oos-pdp