DYMO LabelWriter 4XL Shipping Label Printer, Prints 4" x 6" Extra Large Shipping Labels
Final Sale: may not be returned or exchanged
Final Sale: may not be returned or exchanged
Product Details
Description
Printing shipping labels has never been easier than with the LabelWriter 4XL Label Printer. This shipping label printer is perfect for online sellers, printing extra-large 4" x 6" shipping labels for USPS, FedEx, and UPS, and directly from popular eCommerce sites including Amazon, eBay, Etsy, Poshmark, and more. Use the Labelwriter 4XL for all your extra-wide label needs, including warehouse labels, barcode and identification labels, bulk mailing labels, and more. The direct thermal label printer needs no costly ink or toner to print, saving you money and frustration. The included free DYMO Connect software lets you customize your labels with over 60 professional templates and customizable texts and graphics, and manage inventory by importing data directly from datasheets, while the 300dpi resolution means they come out crystal clear.
Features
PRINT XL SHIPPING LABELS: Shipping label printer, prints 4" x 6" shipping labels, warehouse labels, barcode and identification labels, bulk mailing labels, and other large-format labels
PERFECT FOR ECOMMERCE SELLERS: Compact printer prints shipping labels (USPS, FedEX, UPS) directly through Amazon, eBay, Etsy, Poshmark, Shipping Easy, Shopify, ShipStation, and more
NEVER BUY INK AGAIN: Direct thermal label printer—no expensive ink or toner required, saving you money
FREE SOFTWARE & CRSYTAL CLEAR PRINTING: Select from over 60 professional label templates and customize text and graphics with free DYMO Connect Software. With 300dpi resolution, text, logos, barcodes, and more come out crystal clear
PRINT FAST & EASY: Up to 53 standard 4-line address labels or 129 high-capacity 4-line address labels per minute, with no need for an external label holder
USE WITH AUTHENTIC DYMO LABELS: For best performance, use DYMO FSC Certified LabelWriter paper Labels in a variety of sizes, including Extra-Large Shipping Labels
Specifications
Dimensions:

7" x 5 ½" x 7 ⅜"

Software Compatibility:

Compatible with DYMO Connect for Desktop with Windows and macOS

Label Compatibility:

LabelWriter
Best For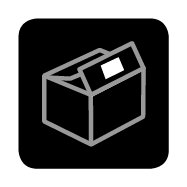 Mailing and Shipping
Create shipping and mailing labels.
Asset Tracking
Barcode labels help track inventory and assets.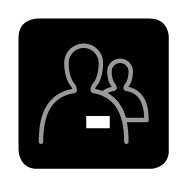 Nametag
Create nametags in seconds.
Specialty
Multi-use labels provide product information and organizational solutions.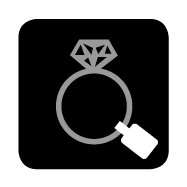 Pricetag
Pricetags provide up-to-date product information.
Included Parts
LabelWriter 4XL Label Printer
Roll 104 mm x 159 mm oversized shipping labels
4" x 6" Extra Large Shipping Labels
Adapter
Power Cable
USB Cable
Quick Start Guide
Where to Buy
The following link will take you to a site outside of Dymo.
Rated

1

out of

5
by
DYMO Hater
from
Doesn't do anything
I send a print job to the printer and the job is removed from the queue but the printer never actually prints anything. It is like Dymo forgot the single purpose of a printer. When I called support they didn't care about the problem I was having, they only wanted to create a record in their CRM that I assume will be used to spam me for the rest of my life. And for some reason you have to disable ad blockers to review their products.
Date published: 2022-12-27
Rated

2

out of

5
by
globers
from
Not satisfactory yet
I have been using this printer for a couple of years now, and I give this 2-2.5 stars. PROS: — It is an aesthetically pleasing product. Although it has a few years now, it still looks fresh and sleek. — Speed of printing is satisfactory — Noise levels are minimal (it is completely silent when idle, and fairly quiet while printing), that's a huge plus! — Durability is good CONS: — Installation is a nightmare, the driver is not downloaded automatically by Windows, and one has to search for it manually. Second problem is, they are nowhere to be found, it is as if Dymo does not want you to install it. Out of the frustration, then you may guess "maybe that Dymo Connect thing might help?" and it does, if you manage to download it! And when you finally do, it is not even the lastest version. Dymo needs to hire better people. —Then, many of these machines are faulty. My first one broke ("the last USB you connected to this computer malfunctioned") the first day, after a single print. It was unfixable so I had it returned. The second has been lasting longer, but has this problem rising (without any notice) every now and then. It is fixable, but takes about 15-20 minutes every time. Too much for a printer you actually pay for (remember that they restrict you to use only their uber-expensive labels). — (minor) The machine comes with a huge power brick, same size as the ones that come with much bigger devices. I have no doubt that there's a better way around this in the 21st century. * (minor) The blue LED light cannot be turned off (not good if your bedroom/studio apartment doubles as a shipping station). Not a major problem, but it accumulates.
Date published: 2021-09-14
Rated

5

out of

5
by
alakazella
from
Great for my ecommerce business
Dymo LabelWriter 4XL been a great printer. I bought used online. Used the Dymo labels for a year. If you do use non DYMO labels. The printer might non work as well. Software I heard people have trouble with it. Works fine for me. Pros -Labels use no ink -Speed is fast. -Easy to reload -Small foot print -Looks good Cons -DYMO labels should be used, if not the printer wont work as well. ( I have to put one label in at a time with off brand labels I use now) -Price of the printer is a bit high, BUT you do get what you pay for. Bought used and 4 years later still works.
Date published: 2022-10-31
Rated

1

out of

5
by
JimH63
from
Computer no longer recognizes the printer
I bought the printer at the beginning of the year. I worked great for about 6 months. The one day my computer could no longer see the printer. Reinstalled the software, rebooted, powered off, redid the cables and tried a different computer. None of them could see the printer. Emailed support and they were not very helpful either. So now I have an expensive paper weight.
Date published: 2022-07-18
Rated

1

out of

5
by
hamsammy
from
Constant Issues, should have thrown it away.
The machine cannot tell when it has paper, it errors 90% of the time, I cleaned it, and always double checked to make sure labels where inserted correctly, if it prints two labels in a row I jump for joy. I would only recommend buying a DYMO product just to throw it out the window.
Date published: 2022-08-09
Rated

1

out of

5
by
Dymo bad service
from
Dymo label writer uses
Daemul label printer keeps using my labels and spitting them out for no reason and not putting the label to it supposed to it isn't working the way that it is supposed to function printing labels the way that it needs to it's putting labels out over and over that I purchased
Date published: 2022-09-09
Rated

1

out of

5
by
Jfisher
from
4 broken 4xls. Do not buy
These printers all break the same way. Eventually it will say out of labels but its not and just keeps feeding blank labels slowly through the machine. The machine sees the labels though because the blue light isn't blinking like it does when there is actually no labels.
Date published: 2022-09-08
Rated

1

out of

5
by
rmw603
from
This printer has been a nightmare for our shop.
I feel like I've wasted so much time with Dymo 4XL issues that I don't want to waste much time with this review. So here are the bullet points. 1. Installation is a nightmare, which sucks because I've had to reinstall 4 times since owning it. 2. We have about a 60% run rate. In other words, 60% of the time, we ship all day no issue. The other 40% of the time, we have to delay operations to get Dymo working again. 3. We don't use this for multiple projects. Just shopify postage. But what's funny about that is the dymo will spit out 5 extra sheets sometimes, 2 extra sometimes, etc. Thank goodness it's no extra most of the time. 4. Reloading Dymo labels. Deer God, drink whiskey first. It's the simplest process ever to never work. The customer Service team thinks it's because of using non-DYMO labels which is not the case because we only use DYMO labels. Friends, don't buy it. Look at the reviews. Even if you're like me and don't trust reviews. Trust that this thing will do nothing but stress you out. Farewell DYMO!
Date published: 2022-10-23
Rated

1

out of

5
by
Tina96
from
Not worth the high price
Had my label 4XL for only 2 years and has always given me issues, paper jams, never balanced. I use exactly paper from dymo and still same issue. Now always getting error, doesn't detect paper, and prints out like 10 labels even though just printing 1.
Date published: 2022-09-30
Rated

4

out of

5
by
Zipaline
from
Love My Dymo
I've had my Dymo 4XL for almost 2 years now. Overall I love it. I have had a few problems now and then but have always been able to resolve it. Usually the main problem is making sure the labels are pushed all the way to the left. Once they printed blank but I cleaned the censor and everything was fine. I am trying to figure out if i can use smaller labels in my Dymo right now so I can put a price tag on my products but haven't figured it out yet.
Date published: 2021-10-19
Rated

1

out of

5
by
disgruntled grandchild
from
biggest waste of money time and energy
this thing is a piece of poo. it cannot tell when it has paper, it errors 80% of the time, if it prints to labels in a row i consider myself lucky. I would recommend never buying a dymo product if you enjoy your sanity
Date published: 2021-12-01
Rated

1

out of

5
by
international sales
from
horrible printer
bought this three months ago. simply does not work. tried feeding in paper. power light just blinks. also, tried using the software and it does not integrate with corel or any other.
Date published: 2022-07-26
Rated

1

out of

5
by
Charlie T
from
Horrible
I have set up tons of printers and i have never witnessed anything more unnecessarily complicated as this thing.
Date published: 2022-01-08
Rated

1

out of

5
by
mARTA
from
Horrible
i purchased it over 2 months ago and it does NOTHING BUT FRUSTRATE MY LIFE ON A DAILY BASIS
Date published: 2022-07-08
Rated

1

out of

5
by
Kenneth
from
Review
I constantly have issues with my printer. It works 25% of the time
Date published: 2022-10-26
Rated

5

out of

5
by
Mike57
from
Runs like a top!
We purchased the LabelWriter 4XL about a year ago because we signed up to ship things ourselves, rather than always running to the PO and standing in line. We've used the LabelWriter 400 Turbo for many years, and only had one minor issue. So, based on our great experiences with that machine, we bought this one. No problems getting it up and running, and it has operated perfectly ever since!
Date published: 2022-01-06
Rated

1

out of

5
by
brkj
from
terrible
the most problematic printer ever. stay away from this product
Date published: 2022-11-09
Rated

1

out of

5
by
Markus
from
Poor customer service hard to learn to use bad pro
Poor customer service hard to learn to use bad product
Date published: 2023-01-06
Rated

5

out of

5
by
dymonte
from
4 years or more and still doing it's job!
I bought this for the sole reason of printing being able to print the extra large labels, that's what it does. It's not an overly complicated piece of equipment, and the software is pretty simple in my honest opinion. There has been times where the software failed to load etc, but the modern version seems to be fine.
Date published: 2021-12-28
Rated

1

out of

5
by
Mohsina
from
Won't even let me register it
Won't even let me register it, the desktop software is no where to be seen on my latest updated MacOS Monterey 12.4, and there's no software even for that. Can't even test out the printer if I wanted to.
Date published: 2022-06-17
Rated

1

out of

5
by
JCDS
from
No compatible drivers for my Apple Devices
All my devices are Apple devices and no compatible driver exists so it is a total waste of money. I can't even use it. Who makes anything that is not compatible with Apple devices? It's silly!
Date published: 2021-12-01
Rated

1

out of

5
by
BuySomethingElse
from
This product is garbage.
I've wasted an entire roll of the Dymo labels made for this machine on trying to print one label. Prints are always off. Huge waste of money and energy, and reflects poorly on our business.
Date published: 2023-07-01
Rated

1

out of

5
by
blaird
from
Extremely Frustrating
I cannot figure out how to connect it to my computer. I called support and they were not helpful at all either. I wish i never bought this.
Date published: 2021-09-22
Rated

5

out of

5
by
608 The Factory
from
2 years works great over 20,000 labels
I have had this label print going on 2 years and not one problem. We have printed over 20,000 labels. Jeremy owner of 608 The Factory
Date published: 2021-12-07
Rated

3

out of

5
by
LTMa
from
Really Good Printer
I bought it for my small business to print labels. It works well. I've very technical, so I don't have a problem with using a computer or a rudimentary printer, which this is. I took off one star for the seemingly expensive rolls of paper. I took off another star because I feel the company should be lobbying the big guys to provide options for 4x6 label printing. Too often a very large e-tailer will force me to print out an 8x11 sheet of paper that I then have to tape to a box (returns, warranty RMA, etc)? I only see on technical defect. The power plug has a 90 degree bend where it attaches to the machine. This causes the power wiring at the base to do a bad s-curve and I feel that if I set it down wrong, I could really put torque on the internal PCB. Seems an oversight or a last minute - "meh" by the engioneers.
Date published: 2022-12-05
Rated

1

out of

5
by
Joe Nobody
from
A Complete Dumpster Fire
Before I continue, I just want to mention that I have actually paid for, tried, and failed to use this product as intended because the product is faulty and built with a proprietary label system in mind. The one star rating is NOT arbitrary - it is meant to reduce the overall score as much as possible, because NOBODY should be buying this product. First of all, as other reviewers have noted, Windows will NOT recognize this device when simply plugged in - uPnP doesn't seem to be supported with this device, and the only hope you ever have of using it is to install the software first, which you then immediately need to update because the fine folks at Dymo are too lazy to just make an updated installer. Secondly, once you have connected the printer to the system after already having installed and reinstalled the software, you are going to find out very quickly that you CANNOT actually use regular labels in this product, because Dymo has designed it in such a way to only accept labels that they, themselves, are more than happy to sell to you at an exorbitant rate. Third, the machine feeds about 5-10 labels at a time if you DO try to use normal labels, wasting your supply and costing you money before you've ever printed a thing. And lastly, my printer couldn't even handle a simple Windows test page. Dymo, if you're readying this, I'm not angry and I don't need you to respond telling me how bad you feel that I had a bad experience. In fact, don't do that for ANY other review going forward. What you NEED to do is get back to the drawing board and make a printer that is SUPERIOR to your competitors, so that people will WANT to buy it. Trying to force people to use your proprietary system and making an inferior product will result in more reviews like this, which will result in people not buying your products. Take ownership of this widespread problem, and fix it.
Date published: 2022-10-21
Rated

2

out of

5
by
MikeDLA
from
Absurdly bad software installation
Presumably someone at Dymo decided to make the software installation as difficult as possible. They have succeeded. Where are the drivers installed? We are not allowed to know this. We get a program for crating labels that I have no interest in using. I already have another shipping program that creates my labels - I just need the printer to work. endless headaches.
Date published: 2022-06-25
Rated

1

out of

5
by
Jagger
from
TERRIBLE! THE ABSOLUTE WORST PRODUCT ON THE MARKET
This is the biggest piece of trash in the industry. When you can get it to work with anything it'll print from, other than the DYMO software, it'll use four sheets to one actual print and then tear the roll when you try to reverse it back into the machine. This is the biggest waste of money in the market! DYMO Should be ashamed of its design and functionality... I've used it a total of three times since I bought it, because I needed a 4x6 sticky label for our e-com. store and it used the entire roll of labels from DYMO (Not the factory pack, the actual DYMO replacement pack - and they are severely overpriced as well.) THIS IS A WASTE OF MONEY. IF THEY'D GIVE ME MY MONEY BACK, I'D GLADLY TAKE IT AND GO BUY SOMETHING THAT WORKS WITH FED EX AND UPS! We're going to take this thing out back, set it on fire, and then smash it together as a team. That is the only satisfaction anyone will get out of this overpriced piece of garbage.
Date published: 2023-08-09
Rated

5

out of

5
by
Legman
from
Superb, fast, reliable bit of kit.
Bought a couple of years ago. It is still fantastic. Can't understand how it has such poor reviews here. It's one of the best things I've bought for my business.
Date published: 2023-11-27
Rated

2

out of

5
by
Kenny76
from
Good printer...when it works.
Good printer...when it works. The LabelWriter 4XL randomly has problems. Either it will spit out and waste a bunch of labels or not work at all. Then other times it will work perfectly fine. This drives me nuts and I end up wasting time trouble shooting this thing.
Date published: 2023-06-29
bvseo_sdk, dw_cartridge, 18.2.0, p_sdk_3.2.0
CLOUD, getReviews, 0ms
reviews, product
Out of Stock
product-detail-view
oos-pdp