DYMO LabelWriter 550 Label Printer
Final Sale: may not be returned or exchanged
Final Sale: may not be returned or exchanged
Product Details
Description
Label printing jobs come fast, accurate, and hassle-free with the DYMO LabelWriter 550 label printer. With its unique Automatic Label Recognition, you always know which labels (by size, type, and color) are loaded into the label maker at a glance. You'll also know how many labels are remaining, so you'll never run out mid-job. The direct thermal printer replaces the need to buy costly ink or toner, while the portable size helps it fit into any modern workspace with ease. It's up to 20% faster than the LabelWriter 450*. And with the ability to print precise quantities, you'll never need to wrestle with sheet labels again! *Speed based on USB Connected, 4-line address label
Features
AUTOMATIC LABEL RECOGNITION: Label printer lets you see the size, type, and number of remaining labels at a glance
ELIMINATE WASTE AND HASSLE OF SHEET LABELS: Print precise label quantities with ease
NEVER BUY INK AGAIN: Direct thermal label printer, no expensive ink or toner required
PRINT FAST: Up to 20% faster than the LabelWriter 450 — prints up to 62* labels per minute*
ONLY WORKS WITH AUTHENTIC DYMO LABELS: Uses only high-quality, BPA-free DYMO Authentic LabelWriter labels; paper labels are made from FSC® certified material
FREE DYMO CONNECT FOR DESKTOP SOFTWARE: Create and customize 60+ label types through USB connectivity
Specifications
Dimensions:

8 ½" x 5 ⅓" x 7 ⅜"

Software Compatibility:

Compatible with DYMO Connect for Desktop with Windows 8.1 (or later) and Mac 10.14 (or later)

Label Compatibility:

LabelWriter
Best For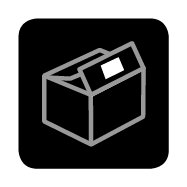 Mailing and Shipping
Create shipping and mailing labels.
Asset Tracking
Barcode labels help track inventory and assets.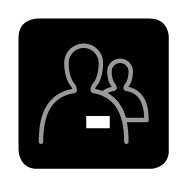 Nametag
Create nametags in seconds.
Specialty
Multi-use labels provide product information and organizational solutions.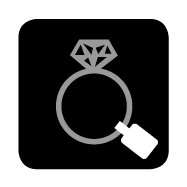 Pricetag
Pricetags provide up-to-date product information.
Recommended Use
Mailing and Shipping
Food Service
Retail
Visitor Management
Where to Buy
The following link will take you to a site outside of Dymo.
Rated

1

out of

5
by
TJoh
from
Does not recognize its own brand labels
My coworker has a Dymo 450, and we have quite a stockpile of Dymo brand labels. Unfortunately, the only labels the 550 recognizes is the small sample the printer came with. This means that all of the name brand labels pictured below will NOT work with my new machine. I can't find name brand labels on Amazon OR on Dymo's website. Customer support offered to send me a box.
Date published: 2021-12-16
Rated

1

out of

5
by
Duped
from
Labels Don't Work!
Been using DYMO for quite a while. Never even looked at the specs on the new version, big mistake. Fortunately I only wasted money on one of them. Never again. Imagine a printer that only prints with proprietary over priced paper. That's exactly what this is. Huge disappointment. I won't be forced to buy their labels so this will just get tossed in the garbage.
Date published: 2021-11-25
Rated

1

out of

5
by
David C
from
Zero rating, can't get the software to work at all
Bought the Dymo 550 November 12, 2021, and so far, have not been successful in getting the software to work. Have downloaded it at least 8 times and a message reads, "there is a problem with the software and the program will be closed." Then it goes to download the program again. I wouldn't give this a single star rating; it is a zero.
Date published: 2021-12-03
Rated

1

out of

5
by
OMG Print my label
from
DYMO is going down hill fast
I don't understand how technology make things worse, DYMO used to be a great product, now the machine is telling me my labels are low , the labels aren't compatible when I'm using DYMO labels. Why can't I just plug in and print and not have to go through all these checks and balances to make sure DYMO owns you.
Date published: 2021-12-11
Rated

5

out of

5
by
Court4440
from
Excellent
The Dymo LabelWriter 550 is such a delight to use. It allows you to do precise quantities and tells you how many labels, size and type before it runs out with the Automatic Label Recognition component. It's works so much faster and delivers quality labels without the hassle of using ink. It sits well on a desk or small area and becomes a very useful tool for pretty much any label need such as pricetags, nametags, mailing and shipping etc. I really enjoy this product and it makes label making jobs so much easier.
Date published: 2022-04-17
Rated

1

out of

5
by
Em2021
from
pain !!!!!
I bought this version because it was less expensive and figured it would be similar to the 450. Right off the bat it would print on the demo address labels (the few it came with) and was great. Then I tried to change labels. Im going on day 4 trying everything to get this thing to recognize the DYMO labels I had to special buy for it to recognize. It STILL WILL NOT LET ME PRINT !!!!!!!! Do not buy this version, go for the 450. I am debating sending it back if I cannot get it to read these labels !! NOT HAPPY !!!
Date published: 2021-12-20
Rated

1

out of

5
by
Staten
from
DYMO 550 is absolutely terrible
My DYMO Duel Printer suddenly stopped working. I tried everything and finally purchased a DYMO 550. None of my DYMO labels would work. I found out that I had to purchase new labels with an approved code on the back side. The software is impossible to use and the user explanations are useless. The older product and software were very user friendly and useful this new product is absolutely terrible. Also the new product will not sync with the Apple Contacts file. I feel that I have been cheated.
Date published: 2022-11-09
Rated

5

out of

5
by
aaronah
from
Sleek basic labelmaker with some useful upgrades
I'm a big fan of the LabelWriter series--we use these printers daily and they are extremely robust and easy to use. This is an upgrade from our previous 450 model. It is essentially the same with easy to use hardware and software but with a few nice additions. It can automatically detect the size and type of labels that are loaded. Most useful--it tells you how many are remaining! This is a great feature! Everything else is the same as in previous models--speedy printing and quick installation.
Date published: 2022-04-09
Rated

1

out of

5
by
schoenmi
from
Richtige Enttäuschung
Wer sowas baut, gehört normalerweise eingesperrt! Ich wollte den Labelwriter 450 Turbo ersetzen und habe mich für den 550 entschieden da es den 450 Turbo nicht mehr gibt. Treiber gibt es nicht zum Download, sondern es muss ein Dymo Connect Programm installiert werden. Der Drucker nimmt nur originale Etiketten. ich habe nun wieder alte Labelwriter 450 gekauft und hoffe dass es die noch länger gibt, ansonsten werden ich auf einen anderen Hersteller umsteigen.
Date published: 2021-12-16
Rated

5

out of

5
by
sweetbean910
from
I Love it!!
This labelwriter is what I've been needing and didn't know it. First things first. You have to download the software on your computer or laptop BEFORE connecting the printer to it. It took a little while to download. This printer does not need ink. How? I do not know, but I love it. I printed my labels for my meal prep and labeled some other containers for storage and I'm in love. I would definitely continue to use and purchase some more labels to print out.
Date published: 2022-01-12
Rated

5

out of

5
by
Stumbo13
from
Great feature
This handy little label writer is great. It makes 62 labels in one minute. I've recently have started a small decal business and these will work perfect for my business. I is easy to set up and it hooks up to my computer.
Date published: 2022-04-05
Rated

1

out of

5
by
tom3235414564
from
You should know better...
To bad, this 'force' to use your labels. This one gets returned. To top it off I cannot even seem to find labels specific to the 550 turbo. So, either you haven't updated your site/product info to represent what works on what, or you simply need to justify keeping "Vernie" onboard to support all of the hatred that is coming with his standard response. Also, nice survey that only shapes responses. You don't show the "cons" that should really be posted.
Date published: 2022-01-10
Rated

1

out of

5
by
Jan T
from
Do not buy this printer
Although they look almost identical, the 550-series is absolutely nothing like the 450-series that came before it. The 550 works differently in almost every aspect and as easy as it was to integrate the 450 with your application, integrating the 550 was like extracting a wisdom tooth : a painful process. On top of that, the 550 has been sabotaged to only accept Dymo's own -and very expensive- consumables. I strongly advise against buying this printer.
Date published: 2022-06-18
Rated

1

out of

5
by
Revjohn1
from
So far, so BAD
Tomorrow is day 4 trying to get the DARN thing to work. I put in brand new toll of file labels, and several things happen. The "on" light blinks steadily. When the tape loads, it pulls right, wrinkling the tape. I followed instructional pictures inside the machine, still will not work The software says that the spool is empty Despite following instructions from CS person, I cannot get a textbox beyond the ABC text box to make any custom text
Date published: 2021-12-21
Rated

5

out of

5
by
Teecup5
from
Works Great
The Dymo LabelWriter is such an amazing product. I love well it prints and the quality is really amazing. Using the Dymo LabelWriter it print super fast which is great and so many features on the LabelWriter to get the job done. Nonetheless, I like how I can take this Dymo LabelWriter wherever I go which is great. Overall, I would definitely recommend to anyone whose looking for a really nice product, it's very sturdy and I so love it.
Date published: 2022-04-01
Rated

5

out of

5
by
Lindacarol7
from
Easy set up, great performance!
I got this for one project but have found a million other uses for it! We are using it for address labels,pricing,labeling, tagging and all the labels are clear, smudge free and stick on well. The software setup was easy for a non techie like me, and the label design and printing process Is straightforward. The label maker itself has a small footprint and the labels are easy to load. This has helped our efficiency and productivity greatly!
Date published: 2022-03-31
Rated

4

out of

5
by
Anps
from
Good
Small enough to be pratical. Very easy to use, easy to setup and easy printing. A lot of functions. Very fast label printing. I needed to generate a lot of mailing labels. I also needed to use various label sizes. Changing label size is easy and fast. The printing speed is fantastic. Just received it and put several full rolls through it. Never a hiccup. I use it almost every day. No issues at all. It set up quickly and runs like a top. I
Date published: 2022-03-31
Rated

5

out of

5
by
Adri
from
Little device huge potential
Now let me start by saying I've never owned a label maker specifically never one this fancy. This label maker can make so many different types of labels. The size variety is also great The maker itself is a slick tiny design so even if it's sitting on my desk it doesn't make it look cluttered. It's so easy to use simple to print all I do is connect it to my computer and I can print from there like I said so easy and simple. So far it's my absolute favorite little device. I love that it's compatible with Apple and windows systems. It connects right to your laptop so you could get right to work.This was super easy for me to figure out it's so convenient and self explanatory. This little device had been a huge hit and absolute favorite in my office and for the price you can't beat it. This is a great gift or investment for your office. I really recommend this.
Date published: 2022-03-31
Rated

5

out of

5
by
Chihirol
from
Awesome Label Maker!
I had a label maker years ago, but it was one of the old ones that kind of stamped the labels instead of printing on them. It was very slow and expensive to buy more label paper. The Dymo LabelWriter 500 is such an improvement!! It prints with ink-free technology (which blows my mind), and it prints quickly without smearing. You can use the labels immediately. It works seamlessly with my mac laptop. I highly recommend this!
Date published: 2022-04-12
Rated

5

out of

5
by
Larrydontlikedymo
from
Stay away from this brand all together.
Since Dymo has made it clear they want you to spend 3 times the amount on labels and really do not care if a small business struggles with the ever rising cost daily, it would be in your best interest to go back to paper and tape. And I am sure I will get the standard verbal big corporate response on how they told you that it will not work with any other labels other than Dymo. Save it. Don't need to be railroad into a corporate speech about how Dymo can monopolies a market. Thank you Dymo for setting my mind straight and protecting your share of the market, I could only hope this company will go out of business by making such horrible decisions, I however will be looking for any other competitor to do business with in the future. Also you got 5 stars so this could be visible to the people who actually read the positive only, you should read the negatives first.
Date published: 2022-09-27
Rated

5

out of

5
by
Hmm729
from
Great thermal printer!
This is a great, multi use thermal printer. You can use any size label, as long as it's 3in in width (the opening will not allow anything over 3in) . I like how the roll of labels goes inside the actual printer, you also have the option of putting the labels through back, I'm assuming for bigger labels that will not fit inside the printer itself, You need to have a cd rom for the disc to download the driver . Our computer does not have the cd rom, so I needed to connect a portable one (you can find some here on Amazon that are pretty affordable). I tried to download the driver off of their website, it was not working . Maybe due to the security measures we have on our computer, but, I figured to mention it anyways, The Bluetooth connection worked great from my phone, not so great from the computer (hence why you need to make sure the driver is downloaded).
Date published: 2022-04-06
Rated

5

out of

5
by
Jake21
from
Great product
I just had my first chance to use this label maker….. great product. Very very easy to use and set up. Been using it to label Romex in a new build we are doing. Cartridges are easy to load and the print quality is great. Been using it daily. Build quality seems good with a lot of great features. No issues with it so far. I would highly recommend this product looking for a great label maker.
Date published: 2022-05-09
Rated

1

out of

5
by
Danielle W
from
Really Dymo?
We ended up getting the new LabelWriter 550 for work and this is the worst waste of money you can possibly imagine. Sure it's easy to use...but only if you pay for Dymo's labels. We have custom ones that we use and now we have to go through the hassle of returning this just so we can get a printer that will let you use what isn't theirs. Great method to make people not want to buy your products in the future.
Date published: 2022-07-28
Rated

5

out of

5
by
Dana S
from
Absolutely a life saver!
I received this a few weeks ago and has saved my hands! I have a small business and writing out my labels was time-consuming and painful for my hand. Now I don't have any issues and they are perfect! I am always changing stock and it is perfect to just create a new one and be done! It's quick and easy to use! I absolutely love it and recommend it to anyone who needs labels or just wants to be organized!
Date published: 2022-01-20
Rated

1

out of

5
by
RowdyLabeler
from
DOESN'T WORK WITH PRINT SERVERS!!!
This does NOT work like prior non-turbo models. At least partially my fault for not studying better, but there should be big, bold letters stating this. Since the 550 turbo has an ethernet connection, this model will NOT work with Dymo, HP or any other print server as far as I can tell. We're dead in the water. Hopefully we will be able to return or exchange. We need these networkable.
Date published: 2022-11-28
Rated

1

out of

5
by
Hultgren
from
The jury is still out on this one :-(
I have 'upgraded' from my old Labelwriter 400 Turbo to Labelwriter 550 because I always have been satisfied with the old one. Now to my dismay I find that the Label roll example thats included in the box, does NOT work... The printer keeps telling me that the labels is unrecognized. I have NOT bought a new roll yot, so I do not know if its a printer issue or a label issue.....
Date published: 2022-09-25
Rated

5

out of

5
by
Anonymous
from
Amazing label writer!
I love my new Label writer from Dymo! This machine is perfect for all types of labels. From labeling school notebooks to organizing your pantry and laundry room you name it! You can also use to create shipping labels for your business. It's so practical and easy to use. You can store easily since it doesn't take lots of space. Definitely recommended to anyone. I love my dymo!
Date published: 2022-05-03
Rated

5

out of

5
by
DonnaB41553
from
Great Product!
I have gotten to use this label writer and it's been about the neatest thing I've used in quite a while. It is so simple to use ,I have it on my desk it hardly takes up any space at all. It writes the labels out bold so you just stick them on whatever you're making them for. Highly recommend this to all my family and friends and anyone else that wants to label there things.
Date published: 2022-04-01
Rated

1

out of

5
by
Victorb1985
from
Horrible product
I bought 7 dymo 550 label writers for our church. None of them are consistent. The costumer service is useless. Using the correct dymo labels it still says unrecognizable. The labels cost a lot of money because you have to purchase dymo. I was willing to do deal with this but I'm wasting more tags just trying to make the thing print. I'm at a total loss as to what to do.
Date published: 2022-11-19
Rated

5

out of

5
by
Melissa7089
from
Easy to use
Received this this week and was so happy with how easy the set is. Came with a package of labels to use from the moment it's unpacked. I just love that o can print one individual label directly from the printer and not have to worry about wasting air messing up a whole sheet of labels. Very convenient and easy to use. I've already started to label my storage containers.
Date published: 2022-04-02
bvseo_sdk, dw_cartridge, 18.2.0, p_sdk_3.2.0
CLOUD, getReviews, 0ms
reviews, product
product-detail-view
oos-pdp