DYMO LabelWriter 550 Label Printer
Final Sale: may not be returned or exchanged
Final Sale: may not be returned or exchanged
Product Details
Description
Label printing jobs come fast, accurate, and hassle-free with the DYMO LabelWriter 550 label printer. With its unique Automatic Label Recognition, you always know which labels (by size, type, and color) are loaded into the label maker at a glance. You'll also know how many labels are remaining, so you'll never run out mid-job. The direct thermal printer replaces the need to buy costly ink or toner, while the portable size helps it fit into any modern workspace with ease. It's up to 20% faster than the LabelWriter 450*. And with the ability to print precise quantities, you'll never need to wrestle with sheet labels again! *Speed based on USB Connected, 4-line address label
Features
AUTOMATIC LABEL RECOGNITION: Label printer lets you see the size, type, and number of remaining labels at a glance
ELIMINATE WASTE AND HASSLE OF SHEET LABELS: Print precise label quantities with ease
NEVER BUY INK AGAIN: Direct thermal label printer, no expensive ink or toner required
PRINT FAST: Up to 20% faster than the LabelWriter 450 — prints up to 62* labels per minute*
ONLY WORKS WITH AUTHENTIC DYMO LABELS: Uses only high-quality, BPA-free DYMO Authentic LabelWriter labels; paper labels are made from FSC® certified material
FREE DYMO CONNECT FOR DESKTOP SOFTWARE: Create and customize 60+ label types through USB connectivity
Specifications
Dimensions:

8 ½" x 5 ⅓" x 7 ⅜"

Software Compatibility:

Compatible with DYMO Connect for Desktop with Windows 8.1 (or later) and Mac 10.14 (or later)

Label Compatibility:

LabelWriter
Best For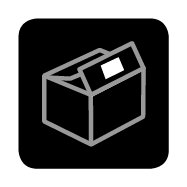 Mailing and Shipping
Create shipping and mailing labels.
Asset Tracking
Barcode labels help track inventory and assets.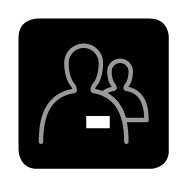 Nametag
Create nametags in seconds.
Specialty
Multi-use labels provide product information and organizational solutions.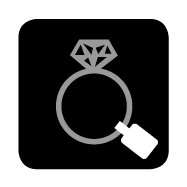 Pricetag
Pricetags provide up-to-date product information.
Recommended Use
Mailing and Shipping
Food Service
Retail
Visitor Management
Where to Buy
The following link will take you to a site outside of Dymo.
Rated

5

out of

5
by
Anonymous
from
Amazing label writer!
I love my new Label writer from Dymo! This machine is perfect for all types of labels. From labeling school notebooks to organizing your pantry and laundry room you name it! You can also use to create shipping labels for your business. It's so practical and easy to use. You can store easily since it doesn't take lots of space. Definitely recommended to anyone. I love my dymo!
Date published: 2022-05-03
Rated

5

out of

5
by
DonnaB41553
from
Great Product!
I have gotten to use this label writer and it's been about the neatest thing I've used in quite a while. It is so simple to use ,I have it on my desk it hardly takes up any space at all. It writes the labels out bold so you just stick them on whatever you're making them for. Highly recommend this to all my family and friends and anyone else that wants to label there things.
Date published: 2022-04-01
Rated

1

out of

5
by
Victorb1985
from
Horrible product
I bought 7 dymo 550 label writers for our church. None of them are consistent. The costumer service is useless. Using the correct dymo labels it still says unrecognizable. The labels cost a lot of money because you have to purchase dymo. I was willing to do deal with this but I'm wasting more tags just trying to make the thing print. I'm at a total loss as to what to do.
Date published: 2022-11-19
Rated

5

out of

5
by
Melissa7089
from
Easy to use
Received this this week and was so happy with how easy the set is. Came with a package of labels to use from the moment it's unpacked. I just love that o can print one individual label directly from the printer and not have to worry about wasting air messing up a whole sheet of labels. Very convenient and easy to use. I've already started to label my storage containers.
Date published: 2022-04-02
Rated

1

out of

5
by
IT Guy FW
from
Unusable because of label requirement.
Like others have posted. Labels at Vets printing RX drug labels need to have pre printed custom labels printed to meet FDA laws. This makes this printer useless for us and many other places that require similar style labels. Dymo--making a good product that many want to use, can use, and is reliable will improve your bottom line, not forcing Dymo branded labels.
Date published: 2022-12-30
Rated

5

out of

5
by
MeghanKH
from
No need to buy ink!
This label writer is great. It's easy to use, small and simply designed. It took me about 30 minutes to get everything set up on my computer(software download) and to navigate the software, but that's it! Even my kids love using it for labeling their school supplies. Not to mention I don't have to buy ink. Labeling making could not be easier with this label writer!
Date published: 2022-04-12
Rated

4

out of

5
by
Kayfullie
from
Easy label printing
Set up was a breeze; i got it set up in about 10 minutes. I've used label printers before and its important to feed the labels correctly and line up the directions. If you download the drivers first which the instructions say you should have no issues with connecting the device. I wish this dymo had wireless capabilities to connect to my phone though.
Date published: 2022-04-30
Rated

5

out of

5
by
BeckyG
from
Instant Labels At Home!
I enjoy to convenience of having an instant label machine at home to use at any moments notice to keep things organized. This one is an exception because it provides fast and professional labels with a variety of techniques.
Date published: 2022-04-19
Rated

5

out of

5
by
Anonymous
from
LabelWriter
LabelWriter comes in handy when your making return label or forwarding addresses. Very easy to make, took me a few times to learn to make them. It comes with instructions, it prints fast. No need for ink or toner, prints up to 62 labels per minute. It comes with labels, but you'll need to purchase more. It does come in handy, definitely recommend.
Date published: 2022-04-02
Rated

5

out of

5
by
Glen G
from
Never Needs Ink!
I love that I will never need ink for this label maker. The setup is an ease. It mashes great labels. I've read that others complain that this doesn't use previous models labels which I could understand being annoying, but isn't that how most things are today? Overall, I am pleased with this and would recommend to anyone without a label maker.
Date published: 2022-04-02
Rated

1

out of

5
by
Oscaron
from
DRM ruined a great product
We purchased a dozen of these devices for work and every single one of them have rejected the included roll of labels as 'not-authentic'. We then purchased a few rolls of genuine Dymo 30252 labels and 30374 cards. Both fail to work. We've had to order 450s instead. Our policy has been changed to not purchase any more DRM burdened products.
Date published: 2022-09-23
Rated

5

out of

5
by
Edward88
from
Easy to set up and prints beautiful
I got this LabelMaker for my girlfriend who is producing chocolate at home. She is always labeling the Tupperware containers her products are going into and I wanted to make her life just a little bit easier. LabelWriter 550 has been a tremendous asset and illuminates a lot of the manual work we did labeling 50 to 100 containers per session
Date published: 2022-03-31
Rated

5

out of

5
by
Kris Y
from
Easy to use and perfect for my need
Purchased this because my friend strongly recommended it to me and I'm so glad I did! Extremely easy to set up and intuitive to use. I can also load the cartridges easily and so happy with the print quality as well! Finally I can separate stuff between hubby and I. Highly recommended for anyone looking for a quality build label maker!
Date published: 2022-06-24
Rated

5

out of

5
by
BabiieKakesxOx
from
Perfect Small footprint desktop label maker
I have been in the market for a labelwriter for a few months now. Every time I looked it was either too costly for the replacement labels or it did not fit on the space I had designated it to go on my desk. This labelwriter hit both nails on the head. This labelwriter has a small footprint but still offers all the same features I needed from the larger ones. The labelwriter is quiet and functions effortlessly with my work laptop. This labelwriter saves me so much time as I am used to having to handwrite everything! Dymo is a brand I trust, I love even their basic handheld label makers I use that to label all my items in the pantry. The refills on the labels are also very reasonable I needed that as I will be using this labelwriter on a almost daily basis. I would recommend this to anyone in the market for a easy to use, pc friendly label writer. I would not recommend it for commercial or larger business use but this works great for my small business!
Date published: 2022-04-03
Rated

1

out of

5
by
StuartN
from
Don't touch this with barge pole.
We've had Dymo printers for years and been able to use non genuine labels at a better price. The new 550 printer only takes Dymo labels and these are 3.5 times the cost. We cannot return the item and it's uneconomic to use it. We're buying second hand 400's because it's cheaper to leave these 550's on the shelf or throw them away.
Date published: 2022-05-27
Rated

4

out of

5
by
Jhcb2010
from
So easy to use
This label maker is one of the easiest ones to use. The software walks you through what you need to do. It's so easy that my kids can use it. The labels come out crisp and clear. They are cut to the perfect size specifications. I just wish it would recognize other brands of labels. The Demo branded ones are so expensive.
Date published: 2022-05-18
Rated

1

out of

5
by
Liz2
from
I AM STRUGGLING
I have used older DYMO products, and recently purchased the new 550. I cannot find lables for it ANYWHERE and older labels will not work in it. I even called DYMO and they said they would send a link to purchase labels and the link doesn't work. UGH! I'm afraid I'm going to have to send this one back - I need one that works!
Date published: 2022-01-05
Rated

5

out of

5
by
MzShirleyD
from
Easy Use!
The dymo label writer 550 is a great accessory to my home and office! This was easy to set up, directions were great. We were installed and ready to go within minutes. Some of the features that I love is there is no ink or toner required and you can print up to 62 labels per minute. This has a modern look and great features!
Date published: 2022-01-29
Rated

1

out of

5
by
Bjorn
from
not connecting
Use Dymo Label software for Apple OS and impossible to get the Labelwriter 550 to connect ... Using the software with other Dymo printers elsewhere so not keen in moving all my data to a new software ... Dymo could do a better work making its different products work on same platform and software plus being easier to install
Date published: 2021-12-23
Rated

1

out of

5
by
RVDYMO
from
DRM lockdown. Do not buy.
The 550 requires you use their labels, I know they'll post saying it's in the marketing materials, but that's not enough. They have just lost the direct sale of 5 machines for a new office, plus any business when we replace the other 30 or so machines. Shooting themselves in the foot with their stupid DRM lockdown.
Date published: 2022-07-18
Rated

1

out of

5
by
Stevey D
from
Garbage! Expensive chipped label rolls?!
I'm taking it back, it doesn't take normal labels, and they say that's to stop damage to the printer by using cheap labels?! Rubbish - its a corporate move to try to make more money. This is the worst underhand move I have ever seen from a company that used to own the label maker space. Good bye and good riddance.
Date published: 2022-09-16
Rated

4

out of

5
by
ladyH
from
Read the manual before getting started
This is a pretty decent machine. The machine prints each tag out very nicely, but it does take some getting used to, to make the machine print how you want it to print. I highly recommend reading everything before getting started. The quality it prints is very professional. I am incredibly pleased with this product.
Date published: 2022-04-23
Rated

1

out of

5
by
Phil2023
from
DYMO goes alone
DYMO has chosen the road taken by most printer makers, who are requiring branded ink cartridges, except that here it is DYMO only labels. Well, I doubt DYMO can replace our specific cryogenic labels. Too bad. This is a bad business decision for DYMO. We are returning the one we just bought today. BYe bye DYMO!
Date published: 2023-02-08
Rated

1

out of

5
by
demo is Crap
from
Garbage
if you want a printer that won't connect to a pc a Mac or a phone you've picked the right printer. Wont connect to any of the software that dymo has to offer and no instructions came with this printer.This thing is absolutely useless and of course NO support to back it up... Thanks for wasting my time and money
Date published: 2022-09-02
Rated

5

out of

5
by
DianeLPoff
from
Great labels
I have really enjoyed this label maker. It's so easy to use. My family and I have really enjoyed using it. I put labels on all my containers in my pantry. Husband labeled all his jars with nuts and bolts. I'm doing a craft show this fall, going to use this to label everything. I highly recommend this printer.
Date published: 2022-04-08
Rated

5

out of

5
by
Tara12
from
Great features!
This is by far the best label printer I've used. The set up was easy. The features are great. I really love the fact that you don't need ink. The printing is great no smudging. This is overall a great durable and good quality label printing machine. I have recommended this label printer to family and friends.
Date published: 2022-04-06
Rated

5

out of

5
by
Momjonas
from
Small and convenient
I finally decided to give labelwriter 550 a try . Im constantly organizing and this for sure makes it easy. I love rahat it is small and lightweight. It took a little for me to figure out how exactly to use it but once i got it. It wasnt that difficult. Its great cause its convenient and lightweight
Date published: 2022-04-19
Rated

5

out of

5
by
Babybugg
from
Great features
I recently got this label maker and am so glad I did. I know people with small businesses that use it. We are all happy with it. I use it daily. I would highly recommend it to my friends and family as well as my other small business friends. Will probably buy a second one for backup incase needed.
Date published: 2022-01-17
Rated

1

out of

5
by
Chris912
from
What a joke
What a ridiculous joke. A printer that only works with the manufacturer's own media. Good grief, this sounds like a week's worth of Dilbert strips. Straight into the trash and we'll find an old stock 450 on Amazon or eBay. What's next, a USB port that's only compatible with same-brand USB devices?
Date published: 2022-11-08
Rated

5

out of

5
by
Indi527
from
Super handy!!!
Are you needing to organize as this season warms up??? Well this label maker is perfect for that!!! I love how compact and portable it is. Also I am able to print clear labels that stick to everything needed. No need for markers that dry out because I label everything with my label maker now!
Date published: 2022-04-03
bvseo_sdk, dw_cartridge, 18.2.0, p_sdk_3.2.0
CLOUD, getReviews, 0ms
reviews, product
product-detail-view
oos-pdp