DYMO LabelWriter 550 Label Printer
Final Sale: may not be returned or exchanged
Final Sale: may not be returned or exchanged
Product Details
Description
Label printing jobs come fast, accurate, and hassle-free with the DYMO LabelWriter 550 label printer. With its unique Automatic Label Recognition, you always know which labels (by size, type, and color) are loaded into the label maker at a glance. You'll also know how many labels are remaining, so you'll never run out mid-job. The direct thermal printer replaces the need to buy costly ink or toner, while the portable size helps it fit into any modern workspace with ease. It's up to 20% faster than the LabelWriter 450*. And with the ability to print precise quantities, you'll never need to wrestle with sheet labels again! *Speed based on USB Connected, 4-line address label
Features
AUTOMATIC LABEL RECOGNITION: Label printer lets you see the size, type, and number of remaining labels at a glance
ELIMINATE WASTE AND HASSLE OF SHEET LABELS: Print precise label quantities with ease
NEVER BUY INK AGAIN: Direct thermal label printer, no expensive ink or toner required
PRINT FAST: Up to 20% faster than the LabelWriter 450 — prints up to 62* labels per minute*
ONLY WORKS WITH AUTHENTIC DYMO LABELS: Uses only high-quality, BPA-free DYMO Authentic LabelWriter labels; paper labels are made from FSC® certified material
FREE DYMO CONNECT FOR DESKTOP SOFTWARE: Create and customize 60+ label types through USB connectivity
Specifications
Dimensions:

8 ½" x 5 ⅓" x 7 ⅜"

Software Compatibility:

Compatible with DYMO Connect for Desktop with Windows 8.1 (or later) and Mac 10.14 (or later)

Label Compatibility:

LabelWriter
Best For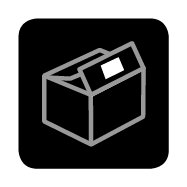 Mailing and Shipping
Create shipping and mailing labels.
Asset Tracking
Barcode labels help track inventory and assets.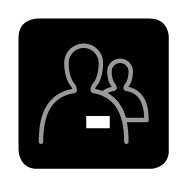 Nametag
Create nametags in seconds.
Specialty
Multi-use labels provide product information and organizational solutions.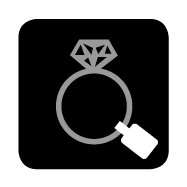 Pricetag
Pricetags provide up-to-date product information.
Recommended Use
Mailing and Shipping
Food Service
Retail
Visitor Management
Where to Buy
The following link will take you to a site outside of Dymo.
Rated

1

out of

5
by
Rrrd
from
550 don't buy
Have to use the dymo connect software. Which is the worst design software in the world. You cannot do an address book and you cannot import an old address book it is absolutely useless for a business. We bought two of these as we needed to add to the existing ones we had. We just returned them to the store because they're horrible. Then went on eBay and bought 450s So we can use the good software. I don't know why they were produce a product that forces you to use their labels and take away the features of a software we've been using for the last 10 years. They think it's just magically going to go away. Horrible marketing. Whoever designed this should be fired.
Date published: 2022-01-06
Rated

1

out of

5
by
Nate4554
from
Only works with a few select labels
This is on paper such a great printer, better than the 450 series in many great ways. On just hardware alone this is a 5/5 product. Unfortunately, they made the decision to only allow Dymo brand labels. This would be acceptable if they offered a broad range of labels for this device, but they only offer a limited selection--none of which work for our purposes. I would gladly void the warranty and use other labels, but DYMO insttalled RFID chips to ensure there is no way to use other labels on this device. This is a wonderful piece of tech now utterly useless for us. A sad example of prioritizing profits over customers.
Date published: 2023-02-07
Rated

1

out of

5
by
ChristineFaf
from
Don't buy this - marketing fail
To use it, you need to have the newest version of Mac Os or Windows. Since we have Mac OS 10.13 and our computer doesn't run the 10.14 version, we can't download the good software (the software used for the 450 serie doesn't work with 550 serie). It's also built cheaper than 450. They took off the market all the 450's, they are nowhere to be found. If you are lucky enough to have the 450, keep it. Been 30 minutes on the line waiting to have service, to be told « i'm sorry ma'am, you need to change your computer »
Date published: 2021-11-06
Rated

1

out of

5
by
KP11
from
How to kill a great product
Dymo has been the go-to label maker for Public Libraries for many years. Labels are printed all day - library cards, spine labels, address labels, etc. Now our many, MANY custom library card labels are useless when the 450's break. And don't even get me started on the new printing software - God Awful! Bring back the interface, features and reliability of Dymo V.8 (but keep the text box feature). Proprietary RFID chip labels, and bad software killed a once great product. Now I have to research other label makers - and we are not the only public library to have reached the same conclusion.
Date published: 2021-12-17
Rated

1

out of

5
by
mr2clever
from
DYMO Labels don't work either!
Researched the 450 series. Sounded great. Bought the 550 turbo because the shop didn't have any 450s. Thought it was just a newer version. Big mistake. Can't use generic labels and just discovered that the printer doesn't recognise the second lot of DYMO labels I purchased. Would be a great product if it wasn't so heavily locked down. Sometimes less is more.
Date published: 2021-11-06
Rated

1

out of

5
by
CritterDoc
from
DYMO User For Decades, But No Longer
Tried to replace one of the several DYMO 450s I have at my business only to find they've been discontinued and replaced with the 550. As others have noted, you can no longer use your own generic rolls of paper with them any more which means I would have to do away with my business logo that's pre-printed on rolls costing a fifth of the price of theirs. You'll notice if you get on Amazon that customers are not allowed to leave reviews on the new printers, presumably because they don't want people to know about the change before buying one. I'm switching to a different brand and I'd bet good money DYMO will be out of business within a few years.
Date published: 2023-02-15
Rated

1

out of

5
by
Angry Mom
from
Automated Label Recognition
Automated Label Recognition = you HAVE to buy Dymos overpriced labels. Way to lose customers, Dymo.
Date published: 2021-10-25
Rated

1

out of

5
by
Vet Office
from
Do not buy the 550 - no custom labels option
Do not buy the 550- you can not use 3rd party custom labels. Dymo offers their own plain labels but they do not print custom labels...so the printer is useless.
Date published: 2021-11-05
Rated

1

out of

5
by
Thijs Derksen
from
Only Dymo labels
Only works with official Dymo labels, no thanks Dymo
Date published: 2021-10-28
Rated

1

out of

5
by
Kriss
from
Nice printer, shame about the labels
Just received my 550 and have found what everyone else here is talking about – the 'unique Automatic Label Recognition'. I can't use any of the many Dymo labels I have in the cupboard, because they don't have a chip. Would have been nice if this had been an optional 'feature' that can be turned off. Speaking for my self, I don't care 'which labels (by size, type, and color) are loaded', or 'how many labels are remaining'.
Date published: 2021-11-09
Rated

1

out of

5
by
CBF3
from
Stay away
I have gone through a whole roll of labels and not one printed correctly even though the print review was right. One copy selected and 2-8 came through blank.
Date published: 2021-10-20
Rated

1

out of

5
by
Snuggles
from
Horror
This was a Christmas present and I hate to say DYMO made it the worst. Let me jump straight to the point here please do not waste your money on this DYMO 550. Upon opening the box I notice the small very small roll of label that was sent, it was so small the printer read empty, I mean of the price you would think an actual roll of labels will come with it. Next, due to the small roll of label I couldn't tell if the printer or software was an issue, here comes the best part No other label refills will work with this and DYMO do not have label refill to match this 550. I mean come on which fool would think about selling a product without refills to go with it. I will be returning this. Very disappointed.
Date published: 2022-01-07
Rated

1

out of

5
by
J R C
from
Can't use non-Dymo labels
Nice Dymo, force us to use Dymo labels so we can pay twice the cost. Thanks for ripping me off. I would not have bought this if I'd known I needed authentic (overpriced) Dymo labels.
Date published: 2021-11-08
Rated

5

out of

5
by
Kim C
from
Nice Space Saving Lablewriter
I got this Dymo Labelwriter 550 for address label making and product description labels (own a restaurant). The machine itself is small but fast and mighty. From unboxing to printing my first label took about 10 minutes and let me add I am NOT a computer guru. The quick start up guide included made the set up easy and fast. So far its holding up great for all my label making. I love that I can use different size labels with the same machine. Switching out the labels takes less than a minute. This setup also keeps up with how many labels you have left on the spool which is very nice. No surprise running out in the middle of printing job. I love this Dymo Labelwriter 550.
Date published: 2022-04-04
Rated

5

out of

5
by
Dshugar625
from
Labelwriter 550
I am very impressed with this product. My husband runs a small business from home and sends out packages regularly. This Label writer works wonderful at printing up shipping labels. The fact that it is a laser printer and does use ink cartridges is a big plus! Another excellent feature is that you have an exact count of how many labels are left on the roll so he doesn't run out mid print job. The only downside I have is that you must use the brand name print stickers when reordering because generic labels wont work. This is a little costly but other than that, this label writer is a great but and a great product.
Date published: 2022-04-23
Rated

1

out of

5
by
Scott_28
from
Won't even recognize all genuine dymo labels
When I bought this I naturally got the most recent model of printer, in other works the 550 and not the 450. I would have saved myself a lot of trouble if I hadn't. Yes it clearly states that it only works with genuine dymo labels, but it does not state that it will only work with certain genuine dymo labels. The only labels I've actually managed to print are from the roll that came in the box! Save yourself some hassle and buy a 450.
Date published: 2021-12-06
Rated

1

out of

5
by
Christic
from
550 is junk
I have 4 of the 450's, and work great for 2 years and still do. Need to more and when with the 550, thinking New would be better... Not the case. They wont dont work!!!!
Date published: 2021-11-07
Rated

1

out of

5
by
BAD DYMO
from
Ghosts texts and prints unevenly.
Having been a Dymo user for years I am truly disappointed. On top of the bad printing the app software is incredibly buggy. To the point that companies that I work for no longer buy these products. THE ABSOLUTE WORST IS THAT THE SOFTWARE CRASHES AND DOESN'T EVEN LET YOU COPY-PASTE FROM WORD WITHOUT CRASHING.
Date published: 2021-11-13
Rated

3

out of

5
by
Lucie1
from
Inserting text and changing labels
Hi, When pasting in a text from somewhere else where there are sometimes alot of tabs between texts, there is a box that end up where there is a tab space. Also the text and design I put in does not stay that way when moving outside the text box for the label. Please see attached pictures. I do not want to have to change this and have to remove the boxes just because there are tab spaces. What I see when adding text should be the same. If I want to change from that, that is when I do alterations. This was not an issue with the 450 and the former printing program. I also want to know and see where my previous prints are as this was possible in the previous version. The previous version was easier to use than this one.
Date published: 2021-11-10
Rated

4

out of

5
by
detroitmommy
from
Works Well
I am very pleased with this label writer overall. I did find the instructions a little bit difficult but I had never used a labeler like this one before. The included program was a little hard to figure out at first, but yet again I'd never worked in. It wasn't too steep of a learning curve but I'm fairly knowledgeable when it comes to working on the computer. It took me a couple of days to really get everything down pat. If you don't have a lot of experience on a computer you might find it more difficult but with a little persistence you should be good. I recommend this labeler.
Date published: 2022-05-11
Rated

5

out of

5
by
Beth1982
from
Easy to use!
If your looking for a label maker look no further! This has easy software install and it only took a few minutes to set up. You have a variety of fonts to choose from and letter size. The label maker detects the size of labels automatically and keeps track of how many labels are left while you are printing. The best part is that it doesn't use any ink! It uses heat to print the labels so there will never be ink to replace. I previously worked in an office and used many different types of label makers. This one by far is the best!
Date published: 2022-04-02
Rated

1

out of

5
by
Stuart ZZ
from
Don't buy
Bought a month ago. Absolutely usless. Wil not print to correct sizes , difficult to set up, jams all the time. Didn't really want to buy another Dyno as the 450 is forever jamming , but figured this would be better. It isn't. Oh and the kicker, it's "product locked" so u can't add the significantly cheaper( and better quality) stickers that are readily available. We HAD to buy different stickers because the branded dymo stickers are usless and don't stick to ANYTHING. DONT BUY. Going to probably bin mine it's that awful. Thanks Dymo. You're a joke.
Date published: 2021-12-31
Rated

4

out of

5
by
moj14
from
Good Label Machine
The new Dymo label writer 5 series is a good option if you're looking for a portable and efficient label maker. You'll need to make sure that your computer supports a USB connection before bringing this one home. It took a bit of work to get it connected, but once set up it was pretty straightforward. I love that it doesn't use any inks, but rather direct thermal print technology. It also features automatic label detection so you won't run out without notice. If you're into mailing labels, visitor management, and/or retail labeling this is a good option to consider.
Date published: 2022-04-12
Rated

1

out of

5
by
Josh J
from
Will not upgrade to 500-series printers
As with many other reviewers, the move to requiring "genuine" Dymo branded label stock will force my company to find another printer solution. We've been using the 400-series printers with 3rd party, custom label stock for years and cannot use the new 500-series models (even if we could, we wouldn't due to the incredibly expensive Dymo label stock). Dymo, this is hurting your business and has lost you a customer from my team.
Date published: 2022-08-03
Rated

3

out of

5
by
ArchitectGuy
from
Expensive Prints
This label printer is great for all small format labels - mostly I use it for mailing things and printing labels for shipping (which is super easy and great). The software works fine, and it prints the labels well (though I have seen some reviews about formatting issues, but I haven't seen any of that). One giant con to this machine is that it only works with authentic DYMO labels which are, frankly, prohibitively expensive. If you factor in the cost of each label, it significantly increases the postage cost if you are mailing a large amount of things.
Date published: 2022-04-18
Rated

5

out of

5
by
TheDarkGnat
from
Powerful yet simple label maker!
The DYMO LabelWriter 550 is a powerful yet simple to use label printer. It has a compact form factor and can handle printing on a wide number of sizes of labels. The LabelWriter 550 contains automatic label recognition. This means you will need to use OEM label rolls from DYMO with the LabelWriter. For my tasks, this is a bonus. I will always know how many labels I have left on a roll and the computer will always have the correct type when printing. I use mine with a Mac. Installation of the printer and software is easy and quick. I was printing labels after about 5 minutes of opening the box. The print quality of the labels is what you would expect of a DYMO product. It is clean and professional. I highly recommend the LabelWriter 550
Date published: 2022-04-02
Rated

1

out of

5
by
collectibles
from
Don't by the latest 550 or 5XL
We have about 40 Dymo 400, 450 and 450 turbos deployed. We use 3 different size labels: 1x3 1/2, 1x2 1/8, and 1x1. We resell collectible items and the original packaging is very valuable to the items, therefore we use removable labels so we do not damage the valuable original packaging. Dymo does not offer removable labels. Even at a premium, we would consider buying Dymo labels, but they don't sell what we have been buying for years. We are forced to look for a different printer manufacturer. While testing, we noticed the Dymo 550 would not even recognize its own labels. You have to spin the labels until the printer recognizes the RFID chip inside the roll. This is not great for users who print labels all day long and have to futz with the labels until the printer believes it has it's own labels. We are looking at label makers from the japanese watch maker and striped horseys.
Date published: 2022-06-08
Rated

1

out of

5
by
Scooter66720
from
Having to buy only Dymo lables is terrible.
We have 4 Dymo printers for our office and needed a 5th. I bought the 550 to add to the mix. Went to put in our labels and they aren't recognized. They have to be authentic Dymo labels. After pricing the authentic ones they are a 150% increase in label costs for us. So we will be switching over to something else once the printers need replacing and we will be scraping the 550 we just bought.
Date published: 2022-12-13
Rated

1

out of

5
by
smac
from
Remove the Dymo Label Restrictions
I have worked with the 450 for years in a science lab. We use special labels that are made for extremely cold temps. Dymo does not sell anything compatible with liquid nitrogen temps. We have to switch to a competitor because our 450 are going extinct and can not replace them with the 500/550 new version. I get Dymo wants to make money but how much are they losing by losing loyal customers?
Date published: 2022-07-14
Rated

1

out of

5
by
Ashe
from
Labels are a pain
It's really a pain that we have a stock of older DYMO labels for our 350 & 450 label writers but they won't work on the 550 because they don't have chips. So what am I supposed to do with the older labels we purchased? I am aware the newer models have a chip and we do use the correct labels but my concern is the older dymo labels can't be used so am I to just throw them away? Waste of money and resources. You should have something in place for people to be able to exchange their older dymo labels for the new ones because this is robbery.
Date published: 2022-06-23
bvseo_sdk, dw_cartridge, 18.2.0, p_sdk_3.2.0
CLOUD, getReviews, 0ms
reviews, product
product-detail-view
oos-pdp