DYMO LabelWriter 550 Turbo Label Printer
Final Sale: may not be returned or exchanged
Final Sale: may not be returned or exchanged
Product Details
Description
Print super-fast, super-efficient labels for your professional mailing, filing, visitor management, or other labeling needs with the DYMO LabelWriter 550 Turbo label printer. With its unique Automatic Label Recognition, you always know which labels (by size, type, and color) are loaded into the label maker at a glance. You'll also know how many are remaining, so you'll never run out mid-job. The direct thermal printer replaces the need to buy costly ink or toner, while its optional LAN network connectivity allows multiple users to access the machine. Plus, this high-speed label printer prints up to 45% faster than the LabelWriter 550 model, printing up to 90 labels per minute.* *Speed based on 4-line address label via USB connection
Features
AUTOMATIC LABEL RECOGNITION: Label printer lets you see the size, type, and number of remaining labels at a glance
HIGH-SPEED PRINTING: Up to 45% faster than the LabelWriter 550 model — prints up to 90 labels per minute*
LAN NETWORK CONNECTIVITY: Connect to a network for multiple user access
NEVER BUY INK AGAIN: Direct thermal label printer, no expensive ink or toner required
ONLY WORKS WITH AUTHENTIC DYMO LABELS: Uses only high-quality, BPA-free DYMO Authentic LabelWriter labels; paper labels are made from FSC® certified material
FREE DYMO CONNECT FOR DESKTOP SOFTWARE: Create and customize 60+ label types through USB or LAN network connectivity
Specifications
Dimensions:

8 ½" x 5 ⅓" x 7 ⅜"

Software Compatibility:

Compatible with DYMO Connect for Desktop with Windows 8.1 (or later) and Mac 10.14 (or later)

Label Compatibility:

LabelWriter
Best For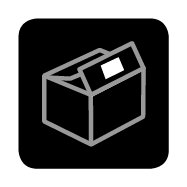 Mailing and Shipping
Create shipping and mailing labels.
Asset Tracking
Barcode labels help track inventory and assets.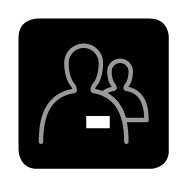 Nametag
Create nametags in seconds.
Specialty
Multi-use labels provide product information and organizational solutions.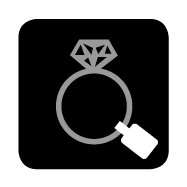 Pricetag
Pricetags provide up-to-date product information.
Recommended Use
Mailing and Shipping
Food Service
Retail
Visitor Management
Where to Buy
The following link will take you to a site outside of Dymo.
Rated

4

out of

5
by
Caybaby85
from
Easy set-up, nice quality
This is a an amazing product that prints nice quality labels. I do several shipping orders each week and this has been quick, easy, and effective. It is also able to print from several different computers on the same network. Love not having to worry about ink or toner, and it keeps up with how many labels you have left. Connecting it to my computer and getting everything set up was simple. It also prints very fast. The only downside to me is that this printer is not compatible with 3rd party labels. It will only work with DYMO brand labels. I guess though without having to buy ink or toner, your using that to buy the more expensive labels.
Date published: 2022-03-31
Rated

1

out of

5
by
jalbr8
from
550 is Product Line Killer
Just bought and returning as useless. We have over 100 Dymo 450turbo in the field most are networked and using 8.7.4 windows software extensively printing from Word on over 250 systems, 10 offices and significant remote users. 550 has no apparent compatibility with a highly developed system of labeling. Great way to kill a product.
Date published: 2021-12-14
Rated

1

out of

5
by
JWohlg
from
Upgraded from 450 to 550
Our office recently needed to add an additional label printer. We have had no issues with our 450's or our 5xl. So I thought why not go with the 550. Well lesson learned even though I did my research no were did it say that I would need to use the Dymo 550 as an Admin to use it in Word. Well that would be an issue since not everyone is an Admin. I did contact Customer Service and they told me they had no fix so I basically at this point have a paper weight. Yes I do have the latest software downloaded on all laptops that use the Dymo labels and they are all using Windows 11. And no I did not modify the download. If someone would like to help that would be wonderful since no one else has reached out and I have not located any additional assistance searching the googles.
Date published: 2022-10-18
Rated

1

out of

5
by
Keeshan
from
Horrible Idea
We have had 100's if the dymo 45 labelwriters, We ordered a 550 because it is the newer model and the printer is incompatible with our proprietary business stickers. We need a special sticker that does not fade and those stickers worked great with the labelwriter 450. Dymo has created the 550 model to require dymo stickers only. This is a horrible business decision.
Date published: 2021-11-12
Rated

1

out of

5
by
Former Dymo Lover
from
Cannot use with existing DYMO labels - TERRIBLE!
My old DYMO died, so I bought a new 550 Turbo... I have existing rolls of authentic DYMO labels which I now cannot use in this device! RIDICULOUS! I will be returning this and not recommending this product to anyone! DYMO, what were you thinking? I mean seriously?! With "supply chain" issues everywhere and inflation through the roof, I now have to buy new labels.. I don't think so! Poor release planning on your part.
Date published: 2022-10-19
Rated

5

out of

5
by
seasons1981
from
FANTASTIC
I absolutely love this LabelWriter! I find it so much easier to print out labels for my Scent Mail newsletter with my business! The setup process for the machine was easy, the installation of the labels was easy and working with pictures, typing in your own information or working in the software itself is simple and easy. I do wish there was more information on what size labels would fit in the machine because I only have the smaller labels that came with it, but would love to get larger if that is an option. I just don't know what size fits. Even having a version with colored option would be awesome for those that print a lot of labels for their business.
Date published: 2022-04-04
Rated

5

out of

5
by
Crystaldj1973
from
Excellent Label Maker!
This label maker is so cool with so many features.. Its unique Automatic Label Recognition tells you which labels (by size, type, and color) are in your machine and how many are left, you will never run out of labels without notice! It also has direct thermal printing,so you won't have to worry about buying more ink or toner, and its optional LAN network connectivity allows multiple users to access the machine. Pretty awesome,right? This does only work with Dymo labels though.. I would recommend this label maker to friends and family and anyone just looking to organize things. This label maker is the way go~
Date published: 2022-04-02
Rated

2

out of

5
by
Pawn Hocking
from
Works Great But Not For Small Business Owners
I would give this product 2.5 stars if I could. I didn't have the printer very long but so I can't say how it will perform from long term use. It was easy to setup and detect on multiple computers on the same network which was my main reason for purchasing this specific product. I didn't experience any jams or problems when I was using the product. HOWEVER....Dymo has designed this product to work with Dymo labels ONLY. This is truly disappointing to consumers especially small business owners. The price of Dymo labels are 5x's the cost of third party labels which my business has used for years on Dymo printers with no problems. This would cost my business an extra $500 annually. For small businesses that's too much to ignore. Also the printer will only install from Dymo Connect and not from the printers and device menu on Windows which means you have to have that software not matter what. Not really a major deal; however, I prefer the older version of Dymo software because it is more simplified and easier to use but this product will not work with that software. Overall if you can afford the labels and get use to the new software which takes time to understand ( have considerable patience if your use to the older software) then this would be idea for a networking label printer via ethernet. I would not recommend for small businesses or small business owners because of the cost of supplies.
Date published: 2021-11-12
Rated

1

out of

5
by
RissaNZ
from
Good machine, Prints when it feels like printing
I brought the 550 machine but found I am forever reinstalling the printer when I really need labels printed. I'm so over this machine. I have only had it a few months since April 2022 now its August and its been sitting there like a sore thumb with half the labels inside, I have to keep taking the labels out and rolling them back because when it prints for some reason it skips 1 or up to 3 labels note: this only happens once I am past half way through the labels. But when it was going fantastically it was a breeze to print until I got 3/4 down I got an error that I was low in labels but I had more then 20 labels left, now it just refuses to print, its a waste of time I have put into my business, I had gone out and purchased a new roll of labels and that was fine until it got 3/4 down I got the error again - I'm so upset at this machine its disappointing. A Waste of Money to be honest and I wouldn't recommend this to any small business or home owner.
Date published: 2022-08-11
Rated

1

out of

5
by
KenP
from
Doesn't even recognize Dymo labels
Just bought this today get home and set it up only to find out that it won't print on the Dymo labels I bought.. not sure what to even do with it at this point feels like I flushed $130 down the toilet. Do yourself a favor and find a 450 so you don't have this issue. I really wish I had taken the advice of all the reviews I had read
Date published: 2022-01-06
Rated

2

out of

5
by
GBlack
from
Frustrating!!!
The label recognition feature is terrible. I bought Dymo labels with the printer but its constantly telling me unknown paper recognized. I have to power off several times before it recognizes the labels. Once that happens, it works great.
Date published: 2021-11-10
Rated

1

out of

5
by
keslinger
from
Older DYMO labels will not work - JUNK!
I purchased this printer just for printing a specific label of which I have a box full of authentic DYMO labels. Of course, there's no way to force it to print on a label that it does not recognize! This is not a "feature"... It is a problem! I have a box full of authentic DYMO labels that I cannot use on this printer!
Date published: 2022-06-09
Rated

5

out of

5
by
Grand Schtroumpf
from
Super easy to connect and very fast
We upgraded from our old Dymo label to this new Dymo LabelWriter 550 Turbo and so far we have been very happy with it. Not only is it much faster than the old one but network connection makes our lives much easier since multiple users can now have access to the label printer. Setting up was very easy thanks to the Dymo software and we were able to start printing in no time. People are complaining that this new Printer will not accept non Dymo labels but that was not an issue for us since we have always been using Dymo labels. All in all, we are all very pleased with our new Dymo label printer, it is a huge upgrade from our old one and it has been saving us a lot of time and for that, it gets a 5 stars rating from us.
Date published: 2022-03-30
Rated

4

out of

5
by
Alex3177
from
Helps me stay organized !
I am so glad I decided to try this Labelwriter label printer. It is so easy to use and works great. It operates very smoothly and quietly and doesn't take up a lot of space so it's easy to store when needed. I am so much more organized since I began using it I can absolutely see myself getting a second one for using at work, it can print up to 90 labels per minute! I would highly recommend checking it out. Whether you are a college student, a parent, a business owner or just someone with a lot of stuff- this is something you will find yourself using again and again.
Date published: 2022-04-10
Rated

1

out of

5
by
Anonymous
from
WTHeck Dymo
My government agency uses 450s heavily but they are not available any longer. Purchased 550 Turbos after years of having 400s, 450s, Turbos and even Twin Turbos. These 550s are a nightmare, very few labels to choose from then purchase and then they do not work!
Date published: 2022-05-25
Rated

2

out of

5
by
Artur
from
company not versitle enought with their labels
I like Dymo labelWriter however since thee latest 550 only takes Dymo labels it doesn't work at all with other labels and they don't make the sizes I need item being returned very disappointed in this change
Date published: 2022-10-27
Rated

1

out of

5
by
MattHank
from
Went to purchase 5 of these, went for 450 instead
We went to purchase 5 of these new Dymo printers, but ended up going with older 450's due to the Dymo Genuine label feature. We have custom made labels that are a special size and color for our use. This printer is configured to only allow Dymo branded labels. Huge fail on Dymo.
Date published: 2021-11-06
Rated

5

out of

5
by
JermaineWifey
from
Great Label Writer
This Label Writer 550 Turbo is great for printing small and large labels. It is very durable and stylish. It does take a bit of work to get the label writer up and running. After that, it's been easy to print on, once you get the hang of it. I really like this product. Glad I was able to get this label writer. It is a great product to have on hand. Great time saver vs having to fully write out your name and address on outgoing mail. I would definitely recommend this label writer to anyone looking for a new label writer
Date published: 2022-04-06
Rated

1

out of

5
by
uri mares
from
Sorry the product not meet my expectation
I Just buy it and return it the printer because of your new type of lables that require the machine i hope you could hold back your costumers because yo lost and other one this was my third printer that i want to buy Dymo but i just return it, i dont recomend to buy this printer for now. Good luck . I hope your sales go up with your new policies
Date published: 2023-01-24
Rated

5

out of

5
by
CarolineT
from
Great for labs
This is a great label maker. I love the ease of making custom QR codes. We are using it to label chemicals with their location/our lab info (we are an academic chemistry lab). The labels are laminated, so no worry about solvent stripping what is written. We use the QR code to link to a safety sheet, allowing quick access to this information for all chemical users. There seems to be complaints about having to use Dymo labels, but this is not an issue for us - they come in assorted sizes, and we don't need anything fancy.
Date published: 2022-04-28
Rated

1

out of

5
by
kde17
from
Terrible Dymo!
I've been using the new Dymo for about two months and I hate it. It will not connect to my computer wirelessly, so I have to move my computer close enough to the printer to use a cord. In addition to that annoyance, the print quality is not as good as the old Dymo 450.
Date published: 2021-12-28
Rated

1

out of

5
by
Michgip
from
No longer works on network and need dymo labels
I purchased this 550 after using the 450 for years. You cannot use the 550 on a network so you have to purchase one to be at every computer. You also have to purchase labels straight from dymo, putting small label making companies lose business. Shame on dymo.
Date published: 2022-01-03
Rated

1

out of

5
by
university
from
550 - terrible product
I was used DYMO LabelWritter 400. We upgraded for DYMO LabelWritter 550. From previous use, we had some rolles of stickers from 400 - but it is not usable for 550. 550 si terrible product. We cannot use sticker from 400
Date published: 2022-09-07
Rated

4

out of

5
by
joanna
from
Read
I have wanted a label maker for a while now, but I most certainly shouldve done my homework. I had to watch a youtube video on how to load the labels into the label maker because it was so hard to understand how to get it loaded perfectly. Honestly, it was sheer luck that I finally got it. But once it was operating properly, it was able to decipher which type of label it was and present the correct template. The print isn't a bold and prominent as I would like, but it works.
Date published: 2022-03-31
Rated

4

out of

5
by
RoadRashTX
from
Fast and works well but needs proprietary labels
This label maker works really well and was very easy to install. I use it on my network so that I can print from other computers. It prints quickly and is easy to put labels in. My biggest issues with this printer are that it requires you to use Dymo branded labels and the mobile app does not allow you to print on it if you are on the same network as the printer. I would give this 5 stars if I could use other brands or labels and if I could print directly from my phone.
Date published: 2022-01-19
Rated

3

out of

5
by
HWOLFE
from
Not ordinary
The Dymo Labelwriter 550 was not what I expected. First the setup was not easy for me. Wasn't as simple as i imagined with the downloading the software and all the other things. As tedious as it may be, It does walk you through the steps for setup. Now to printing, the labels are quickly printed and of surprisingly high quality. I couldn't get it to print with a 3rd party label (if that's what you need to do) but all in all a good label maker for what I need done.
Date published: 2022-05-01
Rated

4

out of

5
by
LishGlam
from
Works great...but..
This label maker works great. It's quick to install and use almost right away. The only one big really huge drawback in my opinion is that this printer will ONLY use labels made for it. You can't cut costs or corners with this one because it won't take any other less costly label. Which is quite confining especially if you're a business owner trying to save every expense possible. Other than that one major flaw for me, it works well and gets the job done.
Date published: 2022-04-25
Rated

1

out of

5
by
JB1100
from
I Buy DYMO LW'sBECAUSE Of Other Label Manufacturer
I've been using Dymo LabelWriters at my company for Visitor Management for over 20 years, and am appalled that DYMO would selfishly pull something like this. By "this" I mean making it so that only DYMO Brand Labels are compatible with their LabelWriter. I buy aftermarket labels that are not just Direct Thermal, but are Self-Expiring, so we don't use just standard Direct-Thermal Labels. The Self-Expiring Labels are much more expensive. I currently have 240 Rolls of these aftermarket labels in stock throughout our properties, and for obvious reasons, I do not want this inventory to go to waste. I also want to point out the fact that the only reason I ever started buying DYMO LabelWriters, in the first place, and my company has bought many of them over the past 20+ years, is BECAUSE of this aftermarket label manufacturer who designed their labels to work specifically with DYMO LabelWriters. Had it not been for this aftermarket label manufacturer, DYMO would likely have NEVER gained my company's business in the first place, so to have DYMO go and pull a stunt like this is reprehensible. We will be searching for alternatives to DYMO before we need to replace one of our DYMO LabelWriter 450 Turbos, which we love and still have operating. Thanks, but no thanks DYMO!!!
Date published: 2021-12-16
Rated

4

out of

5
by
dollywolf2000
from
Must use Dymo Labels!
I tried the Dymo Label/Writer 550 Turbo and there are some things that I like about it and some things I don't. The directions were easy to understand, however I'm not a fan of having to be hooked up by a cable as that is not combiner for everyone. I love that I don't have to buy ink but you can only use Dymo brand which are pretty pricey and doesn't give you an option. I however do like that it's small and compact and doesn't take up much room.
Date published: 2022-04-06
Rated

5

out of

5
by
Raider910
from
Quick and accurate!!
We got this as a means to label our son's items he needs to have a daycare instead of writing on everything and having it fade away then having to rewrite on it. This label maker is easy to navigate and is super quick. I love the feature of knowing how many labels are left so that I know if I can complete a project, or if I'll need to pick up on some more on the way home. Highly suggest for anyone that needs something reliable and accurate!
Date published: 2022-04-01
bvseo_sdk, dw_cartridge, 18.2.0, p_sdk_3.2.0
CLOUD, getReviews, 0ms
reviews, product
product-detail-view
oos-pdp