DYMO LabelWriter 5XL Label Printer
Final Sale: may not be returned or exchanged
Final Sale: may not be returned or exchanged
Product Details
Description
The DYMO LabelWriter 5XL label printer is the ideal choice for eCommerce sellers, printing 4"x 6" shipping labels for UPS, FedEx, USPS directly from eBay, Amazon, Etsy, Poshmark, and many others. It comes with free DYMO Connect Software via USB or LAN network connectivity and third-party software integration, and produces warehouse labels, barcodes and ID labels, bulk mailing labels, and other large-format label types with ease. With its unique Automatic Label Recognition, you always know which labels (by size, type, and color) are loaded into the label maker at a glance. You'll also know how many are remaining, so you'll never run out mid-job, and the direct thermal printer replaces the need to buy costly ink or toner.
Features
FREE DYMO CONNECT FOR DESKTOP SOFTWARE: Create and customize 60+ label types through USB or LAN network connectivity
AUTOMATIC LABEL RECOGNITION: Label printer lets you see the size, type, and number of remaining labels at a glance
PERFECT FOR ECOMMERCE SELLERS: Print 4"x 6" shipping labels directly from eBay, Amazon, Etsy, Poshmark, and more
PRINT CRYSTAL CLEAR LABELS: Print barcodes, text, graphics, and more with 300 dpi resolution
NEVER BUY INK AGAIN: Direct thermal label printer, no expensive ink or toner required
ONLY WORKS WITH AUTHENTIC DYMO LABELS: Uses only high-quality, BPA-free DYMO Authentic LabelWriter labels; paper labels are made from FSC® certified material
Specifications
Dimensions:

7" x 5 ½" x 7 ⅜"

Software Compatibility:

Compatible with DYMO Connect for Desktop with Windows 8.1 (or later) and Mac 10.14 (or later)

Label Compatibility:

LabelWriter
Best For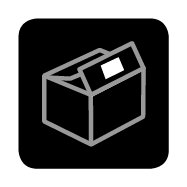 Mailing and Shipping
Create shipping and mailing labels.
Asset Tracking
Barcode labels help track inventory and assets.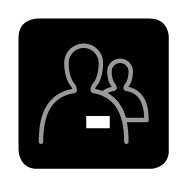 Nametag
Create nametags in seconds.
Specialty
Multi-use labels provide product information and organizational solutions.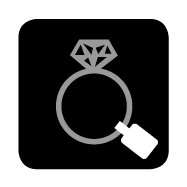 Pricetag
Pricetags provide up-to-date product information.
Recommended Use
Mailing and Shipping
Visitor Management
Where to Buy
The following link will take you to a site outside of Dymo.
Rated

5

out of

5
by
slmetcalftx
from
Excellent for quick printing
I've been using this unit for about 6 years and am still loving that it is so easy to print to it. Several features that have been beneficial: 1) Printing file folder labels on the spot instead of making a list and then printing; 2) Printing hanging file folder tabs that show the label on both sides of the tab; 3) Printing multiple copies of the same label from a single label rather than copying and pasting to each cell in a full sheet of paper; and 4) Placing a rubber band around the roll of single labels, dropping in my purse or computer bag and heading out with them for future use and not having to fuss with or try to protect the corners of 8.5 x 11 sheets of labels. This particular unit has two label options, so it's easy to print file folders then hanging tabs in a couple of easy steps without having to change label types in the printer.
Date published: 2021-12-15
Rated

5

out of

5
by
mariasocali
from
Excellent Printer for personal or business
My new DYMO LabelWriter 5XL is accessible and has come in handy for personal or business use. Inside the box, you will find the printer, USB cord, power cord, power adapter, instruction manual, and a roll of labels. The printer is aesthetically pleasing and fits directly next to my computer on my desk without taking up to much space. I found setup along with registration were relatively easy on my windows computer and took maybe 10-15 minutes. One tip for a quick set up as mentioned in the manual is to not connect the printer to your computer until after the software installation.
Date published: 2022-04-03
Rated

5

out of

5
by
SKW2000
from
It doesn't come any better!!
I was super stoked to try the new DYMO Label Writer 5XL and it did not disappoint. Downloading the software was simple and hooking up the label writer was easy as well. Loading the labels didn't take but about a minute if that long. It alerts you to any kind of label jam. The software that allows you to make what ever kind of label you're needing is very easy to use. Switching out different sizes of labels was quick and easy too. The label writer automatically can detect what size labels are in the machine. Everything was of top notch quality and I couldn't be more satisfied.
Date published: 2022-04-03
Rated

5

out of

5
by
Lana_b
from
Easy to use
This Dymo LabelWriter is great for anyone who mails out packages. Even if you don't do it regularly, it will save you time. It was easy to set up(just be sure not to connect it to your computer before the software is completely set up) and I was able to print my first label about 5 minutes later. It comes with labels so you can get started right away. The software is easy to use and anyone familiar with basic computer programs will have no trouble at all installing it and using the software. I can tell this will be a huge time saver for me and look forward to using it often..
Date published: 2022-04-12
Rated

3

out of

5
by
Zantaven
from
Works well, BUT…
This Dymo label printer works well and prints everything as it should. Setting up was a little confusing for me but I'm not very technologically savvy. I'm not very happy about the fact that I have to buy Dymo brand labels, I love to bargain shop and having to buy name brand labels is not for me. Unless I find a really good sale, im afraid this will just end up being an expensive paper weight. Bad move on Dymo's part. It's sad because the printer seems to be pretty nice.
Date published: 2022-04-06
Rated

1

out of

5
by
RichT
from
Labels ONLY from DYMO!!
Absolutely will not accept having a product like this and only buying labels from the manufacture. I'll buy a 450XL now but that will be the last Dymo I purchase. Ditch the Label Lock-In.. The function of the product is excellent so you will get 5 stars on the rest of the review. Just vexed by labels 10x the price.
Date published: 2022-07-11
Rated

5

out of

5
by
Epic2020
from
Prints Super Fast
I needed a label printer for over 400 wedding invitations. This label printer is awesome! It automatically senses the label size and was so incredibly easy to use! Put the labels in and follow the directions on getting it set up and bam. Print your labels. I don't think it took 10 minutes to print 400 labels, soooo fast! The unit is very well made also as my 8 month old pulled it off of the counter and it hit the ground and it still works!! None of the ink transfers to your fingers either when applying to the envelope because it's simply not ink! Awesome purchase
Date published: 2022-04-14
Rated

5

out of

5
by
NanaMorgan007
from
Efficient and Helpful
LabelWriter 5XL is Amazing!! At first glance, I instantly hoped for a LabelWriter 5XL Manual. As I looked further in the box it indeed had a manual. Putting it together was easier than I thought, just follow the Manual. Oh, then the LabelWriter 5XL itself was amazing at how much it does! I used it for postage, addresses and labels the first Day. No issues of jamming up. So if your looking, I highly recommend the LabelWriter 5XL! So Enjoy!
Date published: 2022-04-03
Rated

5

out of

5
by
Mack1
from
Great features!
Creating labels for all my packages just got so much easier thanks to this awesome label maker. I like the new and improved features compared to my other one I had been using. This one prints my labels faster and more effective. It's compatible with all my online platforms. And no more wasting printer ink and toner which in the long run will save me time and money. I really like the way these labels print out and the print time is more fast than my old label printer. If your looking for an easier way to print labels I'd highly suggest this one here.
Date published: 2022-04-11
Rated

5

out of

5
by
Faizi323
from
LabelWriter 5XL
I got this labelwriter 5XL This machine prints very high-quality labels, it prints out fast, and then you just tear them off of the machine. They are extremely easy to peel off of the backing and the adhesive is very nice. It is amazing. Simple easy to set up and use, labels are clear, read the specs, it can do many things and it is very intuitive, fast, and can swap label rolls from one format to another in seconds.You can print precise label quantities with ease. Set up was a breeze- you first need to download the software from the quick start guide, you then connect the power to your label writer, then plug it into your computer to get started. From there, the software will walk you through everything you need to know. Highly recommend
Date published: 2022-04-19
Rated

5

out of

5
by
Rhino
from
Super easy
DYMO Labelwriter 5XL is a super easy,label maker. The download instructions where so easy to follow, even for me. I'm not computer savvy at all. Even when typing it almost does the work itself. Just really easy to follow instructions. The set up was simple , plugs right in to computer tower. It's smaller and compact, not taking up to much space on desk. The label's printer clear and crisp. Not like normal printers that get smudged and cloudy when ink is low. The printer paper is easy to load, it discharge's from machine nice and smooth, and they stick good. The wife has been using it for labeling all her none see through tubes, for storage. And with 12 grandchildren it works nice for shipping birthdays slash any holiday packages. All in all great product
Date published: 2022-02-05
Rated

4

out of

5
by
FunGenie
from
Easy to Use
I love how easy this label maker is to use. The software that comes with it, includes many templates that make using the label maker very easy. Some of my favorite templates are the address, price tag, and barcode templates. I also really love how it has a button to import your data. The only thing I did not like about this label maker is it took a long time for the software to install. However, once the software installed, everything else seemed to work fast. Overall, this is a good label maker, and I would recommend it.
Date published: 2022-04-10
Rated

4

out of

5
by
AlfonsoM
from
Easy to use and handy little machine
It is amazing how often I find myself using this label maker. I knew that I would be using it to print address labels but have been using it for so much more. I have labeled boxes that I have put into storage, file folders, tool boxes, and I could go on. It couldn't be more easier to use, just be sure to throughly read through the instructions and install the software before ever plugging it into your computer. It is also noteworthy to mention that it will only work on a Mac or a computer that uses a windows operating system.
Date published: 2022-02-01
Rated

5

out of

5
by
SageyGirl
from
Great for our home office!
This printer has many pros- it was very easy to set up, it's very easy to load the labels, the software to design the labels is very easy to understand and use as well. You can create multiple kinds of labels and stickers, my husband loves that he can make QR labels and that the printer auto detects the size of label. You do have to purchase and use specific labels for the machine but since we are using this printer for personal projects and tasks we do not mind because we arent going through very many daily.
Date published: 2022-04-04
Rated

3

out of

5
by
erin4cy
from
Like idea, don't want to only use branded labels
I have never had a label printer, so I was excited to get this and try it out. The print quality is good and clear, and I appreciate that the labels can be printed in different sizes. I also like that I don't have to rely on ink (which is definitely a cost and time savings). However, a big drawback is that you can only use Dymo labels. I prefer having the option to use whatever labels I want to save money and have easier availability (especially if I don't plan ahead and run out).
Date published: 2022-04-27
Rated

5

out of

5
by
jdeking
from
Great product
I am in love with this label writer. It came at just the perfect time as I was moving. I've been able to label all of my boxes and get much more organized. I would highly recommend ordering various sizes of labels in order to change sizes up as needed. Instructions were very easy and I love how there are stickers on certain parts telling you to first download the program on your computer before connecting the label maker. Makes very nice labels. Very pleased with my purchase.
Date published: 2022-04-04
Rated

1

out of

5
by
WPASS
from
Crap
I brought this a couple of months ago without realising I was locking myself into ONLY using DYMO labels or it does not work, the price of these labels for just putting on my shipping parcels is just not good business practice, I will throw my new printer in the bin and buy a different brand that does not blackmail their customers. Also cannot understand why the high rating when so many people are upset about this obviously they do not allow bad ratings on their site.
Date published: 2022-11-07
Rated

4

out of

5
by
Kmajerus85
from
Great features, but specific system needs
I was really hoping that this printer could easily connect to a mobile device and print shipping labels from PayPal for me. From what I can tell this may be an option, but we can't figure it out. We managed to get the printer connected to our laptop and printed a couple test items, but couldn't figure out how to easily resize things. The printer seems to be good quality and have good options, but it will take some commitment to learn it and make it work for you.
Date published: 2022-04-21
Rated

4

out of

5
by
speedracer
from
Label Printer
This label writer is such a neat little invention. As someone who hates spending money on ink, this is a game changer. It's such a compact little machine that doesn't take up much space on the desk. The setup was fairly easy when it came to the software. Had a little bit of a learning curve, but wasn't too overly complicated. I don't think it was my laptop but maybe it was because it's like 5 years old. Moving on to the labels, the machine automatically detects the size of the label and you can easily swap out sizes. This makes printing labels and return labels so easy. I don't need to worry about smudging, cutoffs, or running out of ink. Even the speed of printing is so much faster. This machine just makes printing labels so much easier. You have less waste/mistakes. The only downside is that you can't use anything but Dymo labels.
Date published: 2022-05-09
Rated

5

out of

5
by
jdillabo
from
A label printer is the perfect for e-commerce.
The label maker is able to print up to 53 labels per minute. It can also produce barcodes, text, graphics, and more with 300 dpi resolution. It uses a direct thermal printer that is not affected by sunlight or friction. It connects easily with the USB and Ethernet interfaces. Also Connects to a network for multiple user access. A great label maker or printing label has many options. Definetly recommend this label maker no better on the market
Date published: 2022-03-31
Rated

5

out of

5
by
The active guy
from
Great label printer!
This label printer works great. It was easy to set up and start using right away. Print job is clean and quick. Two features that stood out is the automatic label recognition and that there is no need for ink or toner! Keep in mind, this machine only works with authentic DYMO labels. Package includes the printer, extra large shipping label starter roll, power adapter, power cable, and a USB cable. Overall, great results with this printer.
Date published: 2022-01-18
Rated

5

out of

5
by
Gigi3
from
Makes life easier
I run a very small business out of my home and this label writer has been such a wonderful little machine to use. It takes up minimum space on my table and the software was super easy to install on my PC laptop. The machine automatically detects the size label that I'm trying to print and tells me what size I need to insert onto the reel. Switching the reel out is simple and effortless. I print shipping labels and even return address labels and this makes it so much easier then having to switch out paper sizes from my desktop printer. I don't have to worry about running out of ink either, this thing is magical. It is also a lot faster than what I'm used to. It's done in seconds. I have never had an issue with smudges or misprints either, everything comes out crystal clear and ready to stick and send. Makes my day to day with a small business so much easier.
Date published: 2022-04-28
Rated

5

out of

5
by
FireWife14
from
Love this!!!
I absolutely love this shipping label printer, it's so much better than printing with a regular printer. Setup was very easy, the labels are easy to load, and after getting my label ready I just select the Dymo printer and what size I need. It's that simple! I highly recommend this for a large or small business and it's perfect for an at home business. Also, I really love that I never have to buy ink for this, so awesome!!
Date published: 2022-04-16
Rated

5

out of

5
by
Geldersheim
from
nice Label writer !!!!
I got the LabelWriter 5XL from Dymo, and it works great for my small business labeling and mail labels i need on a daily base. After Downloading the program from Dymo it was easy on my laptop. just write the word, name or whole address or how ever I need it, and print and the label comes out and I just tear it off .this makes my label printing and live so much easier. and it always tells me how many labels I have left.
Date published: 2022-04-26
Rated

5

out of

5
by
Franshere
from
Easy to Use
Bought the LabelWriter 5XL and it is so easy to use. I followed the specific instructions and it hooked right into my computer. I can print labels easy and without a hitch. The printer prints nice and smooth and doesn't smear at all. As a person who basically shops primarily online, this eases the burden of having to return items. Just a click and m return label is printed and ready to stick on the package.
Date published: 2022-04-04
Rated

3

out of

5
by
Smac88
from
Label Writer 5XL
Label Writer 5XL was just what I was looking for to help with my craft fairs. I love how easy it is to make the labels and how professional they look printed so much better than my handwriting. The machine is a little overwhelming at first but once you get the hang of it it really is so easy! I love that I can print different size labels and how it tells me when I'm getting low so I won't ever run out again.
Date published: 2022-04-11
Rated

4

out of

5
by
Rach88
from
Easy to use
I've always wanted a label maker but never had one before, so I'm not familiar with using them. However, this was very easy for me to figure out how to use and set up. You do have to use a specific type of label, which I could see potentially being an issue if this was something used in a business setting. However, for me, it meets my needs as one for personal use. Definitely recommend!
Date published: 2022-04-10
Rated

5

out of

5
by
Ellefreeman83
from
I love it
I'm so excited about this label writer. The set up on my computer was easy. Figuring out how to insert the paper was a little difficult for me. I also had trouble figuring out which paper size setting to use. I used up several labels trying to get it right. Once I figured it out i was good to go. This is going to be wonderful for my business. I love this printer so much.
Date published: 2022-03-31
Rated

5

out of

5
by
Marisa82
from
Extremely easy to use, makes shipping a breeze
This label printer has a variety of functions and is very user friendly. It recognizes the type of label and automatically sets for the label you're using. The software is intuitive and simple to follow. Quick print speed and makes bulk shipping simple. I would recommend this for bulk shipping. No need for ink or cartridges, but you have to use Dymo brand labels.
Date published: 2022-04-27
Rated

5

out of

5
by
Momma1227
from
Super convenient
This label maker is great, super convenient all in one it makes my life so simple as a small business owner I love being able to print address labels and shipping labels with one machine. Compact and super easy to install and use. It's a breeze to swap out label rolls from one size to another and a bigger bonus you don't have to buy any ink cartridges.
Date published: 2022-04-04
bvseo_sdk, dw_cartridge, 18.2.0, p_sdk_3.2.0
CLOUD, getReviews, 0ms
reviews, product
product-detail-view
oos-pdp