DYMO LetraTag 100T Plus Label Maker
Final Sale: may not be returned or exchanged
Selection will refresh the page with new results.
Item currently not available.
Alert
Please select a SIZE.
Final Sale: may not be returned or exchanged
Product Details
Description
Slim and easy to take anywhere, the handheld DYMO LetraTag 100T Label Maker helps you get your home organized. It prints on a range of different colors of labels, plus has a host of label formatting options such as font styles, underlining, text sizes, and more. You'll love the fast QWERTY keyboard and graphical display that shows you the labels before you print.
Features
Handheld and portable label maker
Features 2-line printing, 5 font sizes, 7 print styles, and 8 box styles
13-character graphical display allows you to see font and effects before printing
QWERTY keyboard makes for fast and convenient labeling
Auto-off feature saves power; uses 4 AA batteries (not included)
Includes: DYMO LetraTag 100T printer, black on white labels (1/2-inch x 13-foot), black on clear labels (1/2-inch x 13-foot), instruction manual, and warranty card
Specifications
Dimensions:

8.6" x 3.268" x 9"

Label Compatibility:

LetraTag
Best For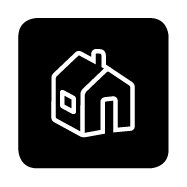 Home Organization
DYMO labels are perfect for home organization projects.
Files and Binders
DYMO labels help organize files and binders.
Recommended Use
Home Organization
Crafting and Creativity
Files and Binders
Where to Buy
The following link will take you to a site outside of Dymo.
Rated

4

out of

5
by
Mistyfuji
from
Works Very Good
I'm really enjoying my Dymo LetraTag LT100T Plus label maker. It's an attractive looking gadget that's the perfect size for my office. I love that it has 2 line printing, 5 font sizes, 7 print styles, 8 box styles; 9 label memory, date stamp, and 3 language options. I've been printing all sorts of pretty labels and they stick on glass and plastic really well. My only complaint with this label maker is the digital display is not easy to read and not very well lit up. Other than that, the label maker works great.
Date published: 2020-07-24
Rated

5

out of

5
by
Mdetweiler1
from
Simple to use
This is a nice label maker. It is easy to find what letters you need as it is set up like a keyboard. It has options to use symbols and characters. I also like that I can print out different font sizes according to what my projects are.
Date published: 2020-07-28
Rated

5

out of

5
by
Bernie77
from
Love it
My Dymo Letratag plus is awesome! I thought it would be hard to use but it's not. It comes with instructions that are easy to understand. You can change the font and text size. You can use symbols. The screen to see what you typed is easy to read. Buttons are easy to push. One of the best features is you dont have to RIP it off. It comes with a scissor button and cuts it neatly off for you. I've labeled all my bins in the garage with it. Definitely a handy gadget to have!!
Date published: 2020-07-30
Rated

5

out of

5
by
Andyashleigh
from
Excellent features and crisp printing!
Wow!! Cannot say enough great things about Dymo's LetraTag LT100T Plus. The compact size boasts excellent quality label printing that is both quick and crisp. The options are endless and cover everything you could want for either business labeling or for personal use. The label cartridges are easy to install and they have a wide variety of clear or colored labels with various color inks and fonts. Great little label machine for a great price. Highly satisfied!!
Date published: 2020-08-21
Rated

5

out of

5
by
Ary84
from
Dymo letratag
I'm very happy with my label maker. I have been reorganizing and label things all over my house. I was able to buysmall jars for my spices and label them and now my spice cabinet looks so pretty and organized. I also labeled all the kids toy bins now clean up time is easier because they now exactly what goes where rather than just dumping all the toys in the bins. Label maker is easy to use and get started. Once you start using it you will want to label everything!
Date published: 2020-07-26
Rated

5

out of

5
by
JoeW
from
Works great!
Bought this on 12/12/21 and immediately put it to use labeling my socket organizer in my toolbox. I purchased the "black on clear" tape and once it is attached to the surface the "clear" is barely noticeable. professional quality, very strong adhesion to plastic, I couldn't be happier. If I had one complaint it would be nice to add symbols without having to go to a separate menu every time, but it's not a major imposition.
Date published: 2021-12-13
Rated

5

out of

5
by
TxStrong82
from
Easy to use!
The LetraTag LT100T Plus from Dymo is a great label maker. It was easy to learn how to use it and I have already made a lot of useful labels with it. I like how you can change the font style and size, and even add a long list of available symbols like hearts, smiles or flowers if you like. It came with an extra roll of label tape which is great so I won't have to buy any for awhile. What a fantastic little machine!
Date published: 2020-07-28
Rated

5

out of

5
by
Vicaroo108
from
Great product
I am really enjoying this LetraTag LT100T Plus label maker. It is very easy to use which is good because I don't like reading instructions. The variety of symbols, pictures, and frames gives so many options of making each label different than the next. The size of the machine itself is great, small enough where it doesn't take up much room but you can still see each button without having to be 2 inches from it.
Date published: 2020-07-23
Rated

5

out of

5
by
ckjnbrown
from
Very handy labeler!
This is a great little machine to have around the house for organization. I like that it have a full keypad but yet it is handheld and takes up so little space. It's super easy to use and makes great little labels which can be used anywhere. I use them in my pantry and on kids' school supplies! This is a machine that I didn't know I needed but now won't go without. I highly recommend this machine!
Date published: 2020-07-24
Rated

5

out of

5
by
Rosita
from
Best home office assistant
The ease of being able to use one machine do multiple jobs is the best money saver. This machine also allows you to make two line sticker labels. The machine also had the availability to use transferable iron on labels. When my daughter found that out she was very quick to use on her hair bows. She likes to operate the Letra- Tag becase her hand can squeeze to cut the label with great ease.
Date published: 2020-09-30
Rated

5

out of

5
by
Meka1227
from
Great Label Maker
I used the Dymo LetraTag LT100T Plus Lablel Maker to make some labels for the shoe boxes in my closet, it was really easy to use and printed out the strips really fast and the were stuck to the boxes nicely, I don't think they will be falling off any time soon. I also made a label for my mailbox. When school starts back up I'll be labeling all my daughter's school supplies as well.
Date published: 2020-07-26
Rated

5

out of

5
by
InfectedBri
from
Makes Grear Labels!
i absolutely love this label maker! It is very easy to use and makes the best labels for my spice racks and to label my crafting bins and my medicine bins for my farm! The buttons are pretty big so its easy to see and type without messing up as i have bigger fingers. It also prints nicely and the font is perfect! Overall so far great and loving it! I would highly recommend.
Date published: 2020-08-14
Rated

5

out of

5
by
Rrl63
from
Incredibly useful
We've used this so much in the month that we've had it, we've already used the two cartridges of labels that come with the label maker. It's really very handy. You can adjust the size of the letters from extra small to extra large, you can add numbers, as well as borders to enhance the look of the label. It's been invaluable for canning from our garden. We used to use labels that would disintegrate when any water got near them. Now we can label the jars and easily see what's in it. The label maker ships with one cartridge of clear labels and one cartridge of white labels. Black ink is the only color it can print. I really like the refill cartridges are inexpensive and you don't need to buy ink for it. It's easy to use the built in cutter to cut the label. The sticker paper folds in the middle for easy removal. This has definitely helped us become a lot more organized around the house. I highly recommend it.
Date published: 2020-08-04
Rated

4

out of

5
by
mfa1993
from
Nice label maker
I really like this label maker . It's by first time owning a label maker , and let's just say i may have overdone it . I made labels for everything in my kitchen , I bought some mason jars and made some cute labels for the kitchen . The label maker is easy to work with and prints very fast. I would recommend this to anyone looking to label their items.
Date published: 2020-08-27
Rated

5

out of

5
by
Atxhc
from
Great Features
This Dymo label maker should be in everyone's home. It has helped me and my family stay organized through moves, school, crafts, and everything in between. Best of all its easy to use. I dont have time to figure out how to use complicated products for simple tasks. If your in the hunt for a lable maker that will make your life easier, look no further.
Date published: 2020-09-16
Rated

5

out of

5
by
Boby
from
Great product
Exactly as described! This works really well. It is very easy to set up and use.. I love how easy it is to make the labels.. the size of the screen is great size so it makes it easy to read what is typed out for the label. This is really great to use for children school supplies, books or even organizing things in the house.definately recommend it.
Date published: 2020-07-24
Rated

5

out of

5
by
Anonymous
from
LetraTag has helped me get organized
The LetraTax LT 100t Plus was bigger than I expected. The buttons are easy to push and use. I think there are many applications I will be able to use this for around the home. I am already putting labels on items that I never thought about labeling. I did not have issues with loading the tape. I hope there are different colors of labels.
Date published: 2020-07-27
Rated

5

out of

5
by
Anonymous
from
Everything I needed
Trying to help my kids learn to read/ put things away I got this label maker to label things at home. Worked great for making labels for the dresser drawers-labels stick well and have held up to picking by children didn't damage the things I placed the labels on when I had to take them off. Would recommend to anyone looking for a label maker
Date published: 2020-08-03
Rated

4

out of

5
by
Catmom50
from
Such fun to use :)
The Dymo LetraTag creates professional looking labels in literally seconds. Clear and easy to read with so many options of fonts, sizes, borders, and little images you can add. So many that you may need to refer to the detailed instructions a few times until you're comfortable with all it can do. The QWERTY keyboard is user friendly, buttons are soft and easy to press, and responsive to typing. Labels are simple to insert, just pop in the cartridge and you're ready to go, no feeding or fighting with holes to line up. The finished label cuts easily with the large side button and adheres well on all the surfaces I tried, a little tricky getting the paper backing off though. My only complaint is that the display is a bit difficult to read unless you have the unit on a flat surface, I couldn't see what I was typing if I held it at the slightest angle- a backlight for the screen and buttons would make it more user friendly but I'm enjoying using it just the way it is.
Date published: 2020-08-01
Rated

5

out of

5
by
Thabeast395
from
Great label maker
I received this a couple weeks ago. It is easy to use and works great. I used it to label all of my tool box drawers, so anyone in the house can easily see which tools are in which drawer. Easily the best label maker I've ever used, as I work in the construction field and use label makers for all of my blueprints.
Date published: 2020-07-30
Rated

5

out of

5
by
123carri
from
Great label maker
For all of you label junkies this is a great label maker. I was super excited to receive this. It is easy to load. It works well and the letters are easy to see. I used to have one that the letters didn't always show up and I haven't experienced this problem with this label maker-it works very well.
Date published: 2020-07-31
Rated

5

out of

5
by
Kryscamp
from
Amazing Product!
All I can say is I'm labeling EVERYTHING! This was easy to use and worked seamlessly. Sometimes the supplies you need don't do the job they're supposed to, but these DO! The product is quality made by high standards and works amazing. If you need a quality label maker, this is it! They work AMAZING!
Date published: 2020-08-06
Rated

5

out of

5
by
Neato
from
Love this label maker!
In the times of Covid where everyone has so much time to organise everything, this label maker is making the job so much more OCD organised! I love all the little labels. It is so easy to use. I am excited to get the iron on labels for clothing when school starts again (if they start again?!!)
Date published: 2020-07-24
Rated

5

out of

5
by
reneevea
from
very pleased
this is a nice product here, i got this to put labels on my kids items so that the school and day care would know they were my kids items, i also label my jars which i store food items and can be used for clothes, supplies anything, its so easy to use, and the labels come out so nice.
Date published: 2020-07-26
Rated

5

out of

5
by
Valgal03
from
Works great
I was able to try LetraTag LT100T Plus labeler and it's amazing! I was able to label all kinds of items in my kitchen, bathroom, and at work. This device is easy to use and load as well as print out labels. I would definitely recommend this label maker for anyone looking to organize.
Date published: 2020-07-30
Rated

4

out of

5
by
Pitty and kitty mama
from
Easy to use label maker
I'd never used a label maker before this one so was a little intimidated by the small machine with lots of buttons. The Letra LT100T turned out to be really user friendly and easy to use even for a label making novice like me. Now if I could only find things to label...
Date published: 2020-08-14
Rated

5

out of

5
by
ksinn
from
Perfect for my crafts
This little gem came in handy when I started organizing my craft room.It's easy to use and prints out clearly. This label maker has helped me get organized and I will continue using it for everything that I need to label. Going to suggest my work place get one.
Date published: 2020-07-24
Rated

5

out of

5
by
DaddyO
from
Grat features!
I just love this Dymo-LetraTag LT100T Plus. It comes with two rolls of tape. Very easy to use. It allows you to add borders to your labels. Very well made. I will be using this label maker for years to come on so many various projects. Highly recommended!
Date published: 2020-07-23
Rated

5

out of

5
by
Fernie08
from
Easy to use
This label maker is easy to use and prints excellent! I havent had any issues and I can label everything I need to in a short time! I havent had to buy more label paper. The roll has lasted a long time and still has a lot of life left on it
Date published: 2020-07-24
Rated

5

out of

5
by
liz78
from
Great features
so pleased with this lable maker easy to read instructions easy to use i love it mames finding stuff after its packed so much easier than before whar a great product even came with stuff to make the lables with
Date published: 2020-07-27
bvseo_sdk, dw_cartridge, 18.2.0, p_sdk_3.2.0
CLOUD, getReviews, 0ms
reviews, product
Out of Stock
product-detail-view
oos-pdp